Nutrition Group Says Chocolate Milk Is OK, No Need For Aspartame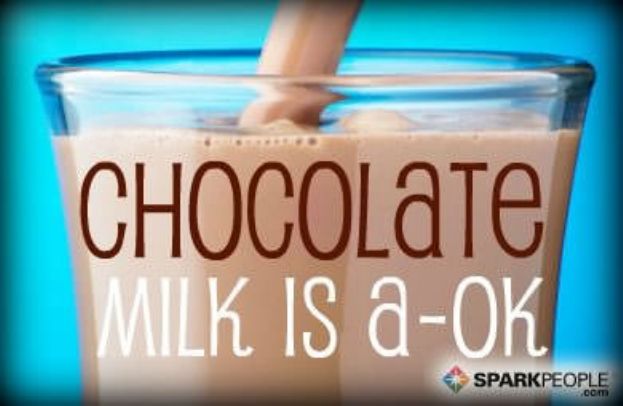 A round-up of the most interesting and thought-provoking stories of the week.

Nutrition Group Says Chocolate Milk Is OK, No Need For Aspartame
The dairy industry has been pushing for the FDA to allow milk containing artificial sweeteners to be labeled simply as "milk," but the Academy of Nutrition and Dietetics is urging the FDA to reject the petition. Among the reasons they cite: chocolate milk. (Read the story from NPR to find out!)

What Can't You Make With Chickpeas?
Mark Bittman shares several tasty and unexpected ways to use the mighty garbanzo bean. These recipes are gluten-free, too! His recipe for socca (chickpea flatbread) is one of my favorite savory sides.

8 Easier Alternatives to Pull-Ups
Fellow SparkPeople editor Melinda, a CrossFit fanatic, showed off her pull-up skills the last time I was at SP HQ. She's really strong! For those of us who can't quite manage one yet, the Huffington Post shares some less challenging alternatives.

Get Fit in Middle Age to Cut Heart Failure Risk, Study Says
It's never too late to get fit, according to a new study. If you're overweight or out of shape in your 40s and 50s, you can still get healthy and help heart health, says Health Day. (My gramma lost 50 pounds just before she turned 70 a few years ago. She looks great—and feels wonderful!)

Can A Piece Of Hair Reveal How Much Coke Or Pepsi You Drink?
Oh, the secrets your hair could reveal! We don't mean your natural hair color—that's between you and your stylist. We mean your soda habits. As it turns out, there's an interesting way to tell how much cola you really drink, says NPR.

7 Slimmed-Down Salad Dressings
I'm often tempted by the rows upon rows of salad dressing bottles at the supermarket, but my frugal nature and desire to reduce excess ingredients usually win out. Homemade salad dressings are affordable and delicious. I can't wait to give some of these new recipes from Shape a try.

Wow Abs Now: Two-Week Abs Makeover Workout
Fitness magazine shares a waist-whittling workout that will target your core in two weeks. If you're looking for something to shake up your strength workouts, give this a try.

Best Tool to Fight Childhood Obesity? Your Kitchen
Healthy eating starts at home—and is crucial for curbing kids' weight problems, says the NYT.

Which stories topped your "must-read" list this week?



You will earn

5

SparkPoints

Like what you read? Learn more

about SparkPeople,

or

sign up

for your free account today!
Got a story idea? Give us a shout!