Make the World a Healthier, Happier One: Volunteer!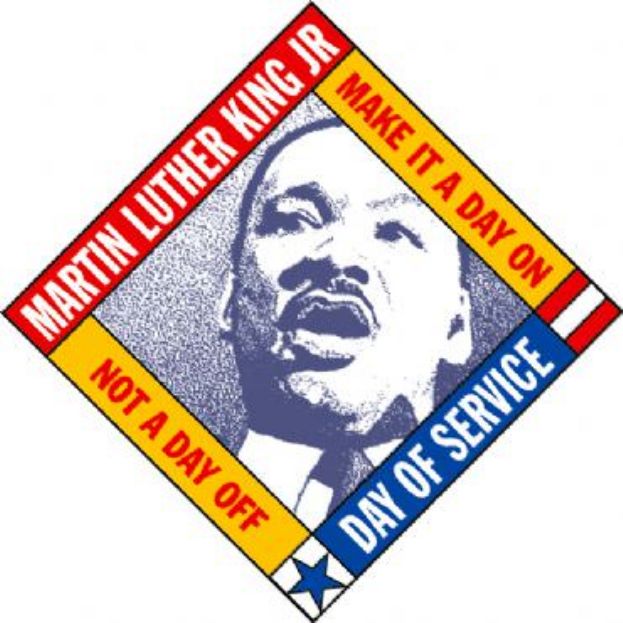 A happy and healthy life should be within reach for everyone. That's why today we're writing about the Martin Luther King, Jr. Day of Service.

We hear stories all the time from people who have lost weight, improved their health and found happiness. They want to know how they can help others and give back. Here's one way we all can. Learn more:

What is the Martin Luther King, Jr. Day of Service?
After a long struggle, legislation was signed in 1983 creating a federal holiday marking the birthday of Rev. Dr. Martin Luther King, Jr. The federal holiday was first observed in 1986, making 2011 the 25th anniversary of the King federal holiday.

In 1994, Congress designated the Martin Luther King Jr. Federal Holiday as a national day of service and charged the Corporation for National and Community Service with leading this effort. Taking place each year on the third Monday in January, the MLK Day of Service is the only federal holiday observed as a national day of service – a "day on, not a day off." . The MLK Day of Service is a part of United We Serve, the President's national call to service initiative. It calls for Americans from all walks of life to work together to provide solutions to our most pressing national problems. The MLK Day of Service empowers individuals, strengthens communities, bridges barriers, creates solutions to social problems, and moves us closer to Dr. King's vision of a "Beloved Community."

Why Serve on MLK Day of Service?
Dr. King believed in a nation of freedom and justice for all, and encouraged all citizens to live up to the purpose and potential of America by applying the principles of nonviolence to make this country a better place to live—creating the Beloved Community.

On the 25th anniversary of the King Federal Holiday, we still have work to do to realize Dr. King's dream. MLK Day of Service is the perfect time for Americans to answer Dr. King's challenge to do something for others. Just as Dr. King set big goals and focused relentlessly on results, we need sustained citizen action to address today's social challenges.

The MLK Day of Service is a way to transform Rev. Dr. Martin Luther King, Jr.'s life and teachings into community action that helps solve social problems. That service may meet a tangible need, or it may meet a need of the spirit. On this day, Americans of every age and background celebrate Dr. King through service projects that strengthen communities, empower individuals, bridge barriers, and create solutions.

How can I serve on MLK Day?
People of all ages, backgrounds, and abilities can get involved. Just fill in your interest area and zip code in the Find a Project box to locate a volunteer opportunity in your community or plan your own project.

Do you volunteer? Will you? Did you have today off?



You will earn

5

SparkPoints

Like what you read? Learn more

about SparkPeople,

or

sign up

for your free account today!
Got a story idea? Give us a shout!