10 Ways to Survive the Carpool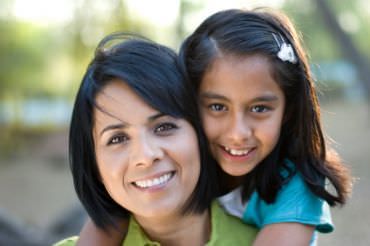 By Debi Silber, MS, RD, WHC, the Mojo Coach

Although it may be hard to believe, spring's really just around the corner. And along with spring come baseball, softball, soccer and all kinds of other after-school activities. If it seems like you're going to spend the season trapped behind the wheel of your car, don't despair. Here are some great tricks to make the most of your carpool time and get through the season happier and healthier than ever!


Pack some healthy snacks for the road: Keep a little baggie of nuts, some fruit, or a granola bar in your purse. Bring something to keep you from visiting the vending machines or the snack bar.


Carry a water bottle: Keep a small cooler in the car, and fill it with ice and place your reusable water bottles inside. Pack the kids' bottles in there too.


Do laps: Walk around the field or court or neighborhood while you wait for the kids to do their thing. Or run. Do something that keeps you moving. Clip on a pedometer to see how many steps you've taken and celebrate your success!


Play along: If you have other kids with you, rather than giving them a coloring book while big brother is practicing, play with them. Climb on the jungle gym. Kick a soccer ball. Play tag.


Do isometrics: That means squeeze your butt while you sit, suck in your stomach, tense up and relax your legs. You can work in exercise any time, any place.


Plan your meals: Stash some of your favorite healthy cookbooks in the car and use your downtime to do some healthy meal planning!


Schedule your week: Get out your calendar and block out when you are going to exercise for the next week. Put it on your calendar like a "real" appointment and you are more likely to do it!


Journal: Take advantage of a quiet moment alone in the car and work on your food journal...or a regular journal. Take some time for yourself and relax a bit!


Entertain yourself: Healthy isn't only about exercise and diet, your mind gets hungry, too! Bring along a book that you've been dying to read or listen to music or a podcast and the wait time will fly by!


Reward yourself: Give yourself a big pat on the back for doing all you do for your family. Take a moment to reward yourself-- paint your nails, send a text to your partner or call a friend. Your empty car can be your own little sanctuary!
Debi Silber, MS, RD, WHC The Mojo Coach is a Registered Dietitian with a Master's degree in Nutrition Science. She's a Certified Personal Trainer, Whole Health Coach, Lifestyle Expert - just for moms, speaker and author. For 20 years, Debi (The Mojo Coach®) motivated moms to "get their mojo back" through gradual lifestyle change.



You will earn

5

SparkPoints

Like what you read? Learn more

about SparkPeople,

or

sign up

for your free account today!
Got a story idea? Give us a shout!