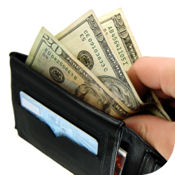 7. Don't be a clotheshorse, save $700 per year.
Sure, we all like to look our best, but it's easy to get carried away and spend way too much money on our wardrobes. According to the U.S. Bureau of Labor Statistics, Americans spend more than $700 on clothes every single year. And the truth is that most of us wear 10% of our wardrobe 90% of the time anyway. Instead of dropping cash on a designer T-shirt, you could be splurge on a new haircut, gym membership or monthly massage. You'll look and feel 90% better in that 10% of your wardrobe.


Finding the money to live all of your wildest dreams may seem daunting or even impossible, depending on your circumstances. But with a little creativity and brainstorming, nearly everyone can find a way to cut back on spending on certain items to try the activities and experiences you thought you couldn't afford.