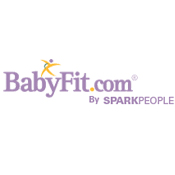 Emma King (OWNAFC) and Heather Barnard (RAINYDAY) met on BabyFit in the June 2008 boards. While the two women bonded over their babies, they eventually formed a friendship and partnership to help babies who desperately need loving parents.

King works for a nonprofit called The Orphan Foundation, and Barnard runs a custom card and announcement company called Rainy Day Memories. Barnard, a stay-at-home mother of three, and her husband had considered adopting a fourth child, but the costs were prohibitively expensive.

Barnard's family is not the only family whose desire to adopt had been thwarted by the cost of adoption. From King, Barnard learned that though there are 163 million children who have been displaced or orphaned, the cost of adoption has skyrocketed beyond the reach of most families, averaging nearly $20,000 domestically and $25,000 to $40,000 internationally.

King's employer, The Orphan Foundation, is working to change that. The Orphan Foundation is a 501(c)(3) nonprofit that was established in December 2006 to provide hope and life lines to orphans around the world. The foundation's primary mission is to eliminate barriers to adoption by providing financial support and information to adoptive families, as well as services to institutionalized orphans and foster care children worldwide.

This holiday season, Barnard decided to launch a series of cards in support of The Orphan Foundation. The announcements include birth announcements, invitations, holiday greeting cards, photo montages, calendars, and general photography. The various offerings can be customized to each client's tasks and message, and include photos of themselves, children, families or pets. A portion of the purchases will be donated to the foundation to help them rescue some of the millions of children in the world who are orphaned, in foster care facilities, or displaced by armed conflict and disease.

Find more information about The Orphan Foundation and Rainy Day Memories.

These BabyFit Mommies are working to help a nonprofit that helps children in need of families. Want to learn more about how you can help this and other nonprofits? Join BabyFit's new MommyTeam Moms Give HopeBabyFit Charity (Beta) today.