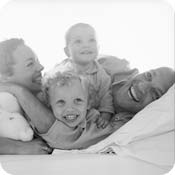 Although a packed lunch can be a healthy alternative to cafeteria food, making sure all those required vitamins and minerals squeeze into that brown bag can be a challenge. Pack the wrong foods, and a brown bag lunch can be as unhealthy as the hot lunch counter. Whether your child wants to pack lunch every day or just on mystery meat Mondays, there are a few things to consider when they forgo the cafeteria fare.


To ensure that your child has ample fuel to power through those long classes, make sure they are eating a wide variety of foods from the major food groups. Use the Food Guide Pyramid as a guide to make sure you're covering all the bases. Here are some tips on making lunchtime nutritious:


Choose whole wheat bread instead of white.

Whole grains are loaded with nutrients and fiber, which their refined counterparts are lacking. To make sure your bread is whole wheat, check the label. The first ingredient should be whole wheat, not just wheat flour. If your child is used to the refined version, try switching to a hybrid variety first, which contains some whole grains mixed with refined flour.

Don't skip fruits and vegetables.

Many kids are partial to fruits, but vegetables are important too. Include peanut butter or ranch dressing as a dip for carrots, celery, or cherry tomatoes. Add finely minced kale and zucchini to soups or stews, where it may sneak past your detective. For fruit, fresh is best. If you must use canned (it may be time-saving and cheaper), make sure it is preserved in fruit juice, not syrup.

Include protein for sustained energy.

Besides lean meats, good protein sources include nuts, cheese, and beans. Some easy-to-pack examples include cheese cubes, almond butter (like peanut butter, but made with almonds instead), trail mix, hummus, and soy "deli" slices (found in the natural foods section of your local grocery).

Add calcium.

Include milk money or pack calcium-enriched orange juice, soymilk, or rice milk.

Avoid soda and other sweetened drinks

. Water and 100% fruit juices are better choices.
Even if you did pack a cottage-cheese-stuffed bell pepper and a bran muffin, that doesn't necessarily mean that it made its way to your child's tummy. This lunch might please your palate, but younger taste buds aren't generally so adventurous. And if they don't like it, they probably won't eat it-especially if you're not around. The best way to ensure that lunch ends up where it should is to recruit some help when packing it. Research shows kids enjoy food more if they've helped in its preparation. Besides letting them chop and bag, there are many ways to get them involved:

Continued ›