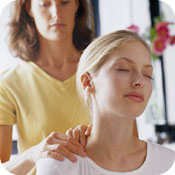 A 2004 study published in the journal Child Development found a link between high anxiety levels in women during their second trimester and the development of Attention-Deficit Hyperactivity Disorder (ADHD) in their children when they reached 8 or 9 years old. Read more about the study here.

BabyFit Tip: It's normal to experience a little anxiety about pregnancy, delivery, and caring for a new baby, but don't let your stress get out of hand. If you're working, try to get your family to help you out more at home; If you're concerned about pregnancy or delivery complications, do some research to find out your true risks and don't be afraid to discuss your fear with your health care provider. Knowing the facts can help prepare you and lower your anxiety levels. Getting adequate sleep and exercising regularly will also help you beat the stress-but don't underestimate the power of simple breathing exercises.




Find more information on BMI and pregnancy weight gain recommendations here.