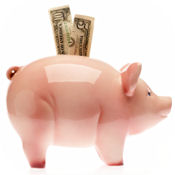 During these uncertain economic times, families are combing their budgets in search for extravagances or amenities they can cut.

One large, traditional yearly expense--the summer vacation--seems an easy place to save big. After all, a week at the beach can buy a lot of bulk food and electricity! But instead of saving money by sacrificing your sanity, a few simple changes can keep that much-needed getaway within your reach.

Stretch your summer vacation and make more memories by thinking beyond the standard week at an amusement park or on a cruise ship.

Enact these cost-saving measures this summer to add coins to your pockets and snapshots to your scrapbook.


Brown bag it: This is a big money saver. Planning your breakfasts and lunches and making them yourself can easily cut $5-$10 per person per day from your trip incidentals. For a family of four on a weeklong vacation, that's at least $140--or a couple of tanks of gas and few souvenirs. It's also a time saver: for my family, vacations meant early wake-up calls and long days. Your exciting day at the Grand Canyon can start in the much cooler morning hours if easily-transported granola bars and fruit are the morning fare.


Dine in nature: Picnic lunches let you enjoy the natural surroundings and ensure you have more control over what you're eating (we all know restaurant food, while tasty, can be loaded with more sodium, fat and other nutrients we should consume). Who wants to wait in long lines at the Yellowstone cafeteria when you can eat your PB&J or ham and cheese sandwich while watching Old Faithful go off?


Forget room service: While room service is pricey, hotels often have affordable restaurants attached. Some even offer meal deals for guests with children. Always inquire about these potential deals before booking a room. When kids eat free, you'll have a little extra for those Mickey Mouse ears! If you want to dine inside the room, consider booking a room with a microwave and a mini fridge. Canned soup and sandwiches are a cheap and easy hotel-room meal, and you can even heat up restaurant leftovers the next day.


When in Rome: Packing breakfast and lunch means you'll really appreciate that sit-down supper. Instead of heading to the first popular chain restaurant you see, look for a local dinner option. Often, these local favorites offer bigger portions at better prices than their nationwide counterparts. They're also a great way to experience your destination, the people who live there and the local specialties. Which sounds better: a drive-thru burger and fries, or sitting down to a lobster roll--the local specialty--with a side of a history on the area? Ask at the hotel or do some research ahead of time.

Continued ›