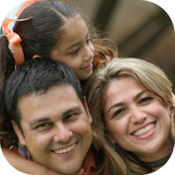 Whether you have a little bundle of joy on the way or a munchkin or two running around already, at some point, you or your partner may pose the big question: "Should one of us stay at home with the little one(s)?"

Two years ago, I worked full time and loved it. I couldn't imagine staying home.Then I had my now 2-year-old son, Isaac, and now I am at home with him full time. Once a little one comes along, a seismic shift happens: Someone else becomes more important in your life than you, and priorities suddenly change.

When considering whether you or your partner should stay at home, there are three major areas to consider:



Emotions:

Can I mentally handle staying at home all day?

How will I feel about not bringing much (if any) money into the relationship? Do I derive my sense of self from my career?

Is my partner prepared to be the sole breadwinner in the family?

Would I be responsible for most of the chores in the home? Am I OK with that?
Career:
Am I OK with putting my career on hold for a few years and with the possible consequences of that?

Is mine a career that can be picked back up after a break?

Have I accomplished all that I wanted to in my current job?
Finances:
Can we afford to lose a second income?

Are we prepared to make sacrifices in our personal lives?

Would we need to dip in to our savings if I quit my job?

Do we have debts that we won't be able to pay or savings goals that we won't be able to meet without a second income?
Because emotional and career choices are so individualized, no one but you knows what's right for your family. We can help you examine the financial aspect, especially as--for better or worse--the decision to stay at home more often than not comes down to the numbers.



The Losses

Salary:
First off, you'll lose an entire salary if one partner decides to stay at home--a huge hit to anyone's finances. It might not be as bad as you think. One of you likely earns less than the other, or perhaps one of you is doing work that you could potentially continue on a freelance or part-time basis from home.

Continued ›