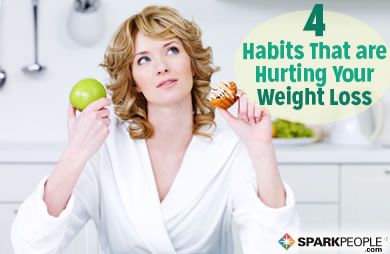 If you've ever tried to break a bad habit, health-related or otherwise, you know how difficult it can be. Every morning, you awake to a daunting, gut-wrenching choice: to commit to change or to fall short of your goals. Those of you who have taken on the challenge of becoming your healthiest self can attest that this choice especially applies to creating changes in your diet and exercise routines. We all realize that the trick to lasting good health lies in mastering positive fitness and nutrition habits. But how can you put bad habits behind you and make wellness your main priority... every single day?

When attempting to dial back unhealthy behaviors, you're up against several obstacles:

It is likely that you've been practicing your unhealthy behavior over and over again for decades. Since your first childhood experience with brussel sprouts, you've become a master at avoiding vegetables. Since middle-school gym class, you've become adept at excusing yourself from exercise. Because you've been forming those unhealthy habits for so long, it isn't easy to leave them behind.

Efficiency and convenience are another knock against your good-health goals: unhealthy habits are often much easier than the alternative. Should I drive to work or ride my bike? Play football with the kids or rent a movie? Chop and prep fresh veggies or hit the drive-thru? Usually, unhealthy alternatives save us lots of time and require less physical and mental effort than their healthy counterparts. We've created such an efficient society that making good choices is almost impossible next to the not-so-healthy, yet quick and easy options.

Finally, bad behaviors also come with sneaky, seductive pay-offs. It is understandable that most of us enjoy chocolate more than apples--it's sweeter! And why wouldn't we avoid morning exercise when we could stay cozy and warm just by hitting snooze one more time? Of course, there are pay-offs for healthy habits as well: lower cholesterol, lower BMI, increased energy, longevity... But they're usually not immediate or powerful enough to control our choices in the moment.

With the odds stacked against us, it's easy to understand why conquering unhealthy habits with willpower alone can be rough. Luckily, the science of habit change gives us more effective ways to go about banishing unhealthy routines for good. Let's take a closer look at some common unhealthy habits to see how we can put behavioral science to work for us.

Bad Habit: Eating on the Run

Continued ›
Article created on: 3/28/2012