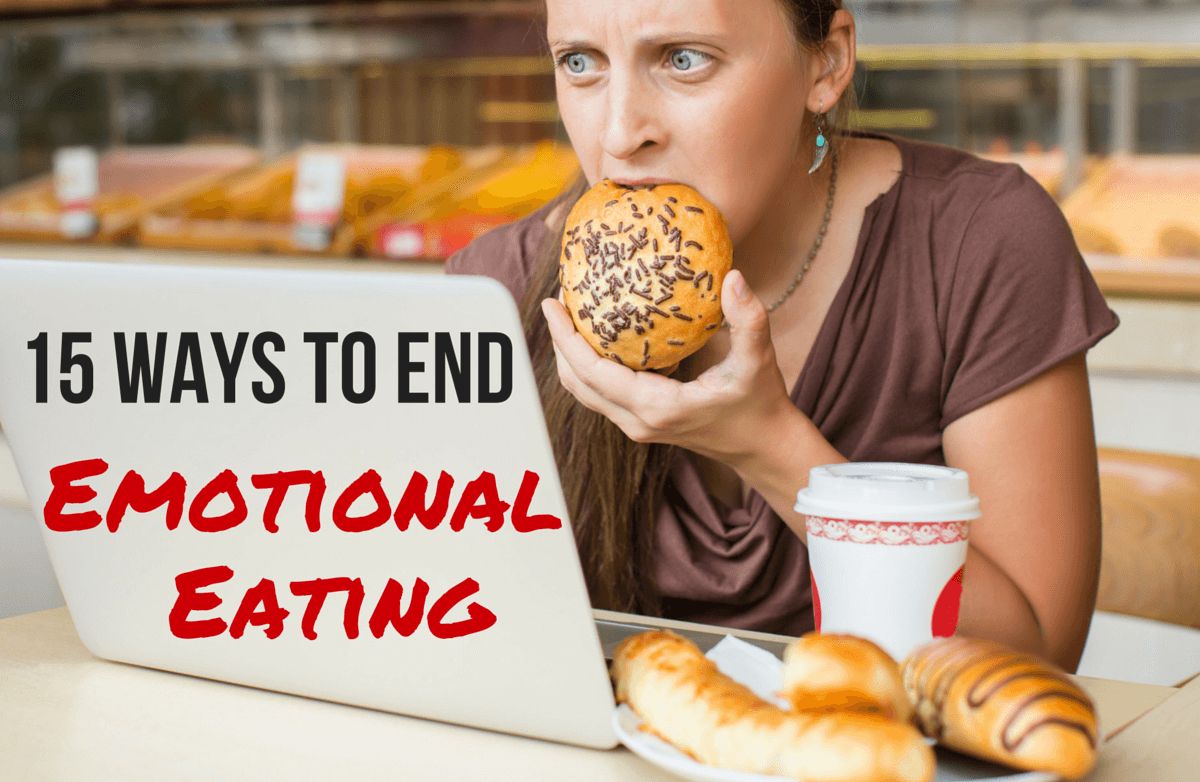 Eating is more than something we do to nourish our bodies with vital nutrients. It's also an activity we do out of habit, like nail biting, hair twirling, or finger tapping. And sometimes, we habitually turn to food in response to certain emotions. Whether you feel angry, sad, bored—even excited—food can act as a buffer against these emotions, something 82 percent of you know all too well.

Emotional eaters know that it's easier to stuff down our feelings with each bite. We know that the fleeting "high" we get from food blocks the pain or discomfort of dealing we might be feeling, even if only temporarily. We also know better; in the long run, we still feel bad and we know that we shouldn't eat for purely emotional reasons. But that knowledge isn't enough to stop what feels like an addiction to food and eating. So where do you start if you want to stop eating emotionally?

It may be cliché, but the first step is awareness, recognizing that you do eat emotionally—and WHY. Each time you reach for foods (or even feel a craving come on), ask yourself, "Am I really hungry or am I just responding to something else that is happening?" If hunger isn't the reason, it's not always easy to pinpoint the reason why you feel like eating. Tracking your food can help, especially if you note the times you eat and how you were feeling before, during and afterward. By tracking your food (and related notes) more regularly, you could notice trends, like a tendency to overeat on Mondays, for example, and then pinpoint your true feelings from there. Ask yourself what it is about Mondays that leads to overeating (Stress from getting the kids to school? Anger over going to a job you hate?) Notice if you tend to munch in the evenings. Is it out of boredom, loneliness, or an unhappy relationship? Journaling (or blogging), in addition to tracking your food intake, can help you examine the causes of eating episodes so you can pinpoint your feelings.

While emotional eaters soothe themselves with food to avoid feeling and examining uncomfortable emotions, that gratification is temporary—and still painful, just like the emotions you're trying to avoid. But if you learn to recognize the emotional triggers that lead to eating, you can also learn to stop emotional eating before it starts by choose healthier ways to deal with your feelings. Here are some alternatives to eating that can help you deal with three of the most common emotions that can lead to eating.

Continued ›
Article created on: 10/20/2009