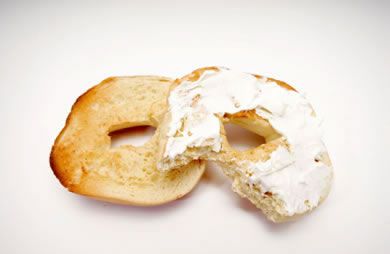 It's blamed for a host of ailments: headaches, digestive distress, weight gain, poor immune function, hormonal disruption, and even behavioral problems in children. But does gluten, the natural-occurring protein found in wheat, barley, rye and some oats, really the cause of all these health evils? Many health-conscious consumers believe so.

Oprah Winfrey tried a 21-day "cleanse" in 2008 where she eliminated meat, dairy, sugar, caffeine—and gluten—from her diet for three weeks. Grocery shoppers are seeing more food packages plastered with "gluten-free" logos on their faces, too. And specialty stores like Whole Foods offer gluten-free shopping lists and place little flags next to the gluten-free products on their shelves. As it turns out, gluten-free is a booming business. That's great for people who need to avoid gluten, but what about the rest of us?

We're all getting the message that gluten must be bad for us—why else would Oprah avoid it and our foods need to be "free" of it? Gluten-free foods are all the rage these days, but is gluten-free (or wheat-free, for that matter) the way to be or is it just another food trend?

Here are the real facts about gluten-free diets and gluten sensitivities, starting with the basics.

What is Gluten?
Put simply, wheat (all types, including durum, einkorn, faro, kamut, semolina and spelt), barley, rye and certain processed oats all contain a protein called gluten, and all foods made from these grains (most flours, cereals, breads, pastas, crackers and cookies) contain gluten, too. For a pretty comprehensive list of gluten-free and gluten-containing foods, click here. Not all grains contain gluten, however: Amaranth, arrowroot, buckwheat, cassava (manioc), corn, flax, indian rice grass (montina), Job's tears, millet, finger millet (ragi), potatoes, quinoa, rice, sago, sorghum, soy, tapioca, tef (teff), wild rice and yucca are naturally gluten-free. Oats are gluten-free, but the processing of oats usually contaminates them with other gluten-containing foods, so only oats that are specially labeled as gluten-free are safe for people with sensitivities.

What makes foods that contain gluten so desirable (besides the nutritional benefits of protein) is its texture. What makes bread so elastic and chewy? Gluten. What gives bread structure so it can rise before it is baked? Gluten again. This protein also helps bread retain its shape and acts as a binder, thickener, and stabilizer—not only in bread, but also in many processed foods, including ice cream, ketchup and salad dressing, and other products like toothpaste and medicines. (Unfortunately, for people with gluten sensitivities, you won't always find the word "gluten" on an ingredients label.)

Because of all of these properties, gluten can often be found in meat analogs (vegetarian meat substitutes like seitan, veggie burgers and other faux meats) and specialty diet foods that are designed to be higher in protein. Because gluten is cheap, rich in protein and has so many great properties, it's found in a plethora of processed, fast food and restaurant foods—you know, the kind of foods we probably shouldn't be eating a lot of anyway. That doesn't mean that gluten itself is bad for you (it occurs naturally in many health-promoting whole grains), but it does mean that it's hard to avoid if you really need to.

Why Avoid Gluten?
Some people, from alternative health practitioners to some mainstream integrative doctors, blame gluten and wheat for a variety of health problems, such as depression, fatigue, weight gain and behavioral problems. It's true that people with gluten intolerance and celiac disease (present in 1% of the American population) may experience a wide array of symptoms or nutritional deficiencies that could lead to these problems. But this is not the case for gluten in general, nor is it true for everyone else who eats it. None of the theories that gluten directly causes health problems in the other 99% of the population have ever been proven. You may hear some convincing stories, though: your aunt who gave up gluten and finally lost 50 pounds, or a stranger who blogged about feeling more energetic and less depressed after going gluten-free. Many people might feel better, experience less digestive distress or actually become healthier by giving up gluten-containing foods, but that doesn't necessarily mean that gluten itself was causing those problems in the first place. In addition, personal experience is not the same thing as a well-designed research study; as you probably learned in high school science class, correlation does not prove causation.

It's impossible to know whether giving up gluten (or wheat) itself may have improved one's health or if those improvements resulted from a combination of factors. For example, a person who adopts a gluten-free diet will suddenly avoid most (if not all) processed foods, fast foods and restaurant foods. These foods are also notoriously high in fat, sodium and calories and low in nutrients anyway. A gluten-free diet also involves cooking more meals at home and eating more unprocessed foods like fruits and vegetables. Certainly, these healthful dietary practices would result in many positive health outcomes. But can you attribute the health, weight, or mental improvements directly to gluten itself? Can you blame the gluten in your Big Mac for the health problems you've faced in the past (rather than the Big Mac itself)? No. Gluten-free diet or not, we could all benefit from eating more fresh, unprocessed foods, cooking more at home, and dining out less often. A multitude of factors are at play here.

In the article "Putting the Healthy into Gluten-Free," published in the trade magazine Today's Dietitian, Registered Dietitian Earline Griffith commented, "I am seeing people who don't need to be on a gluten-free diet choosing gluten-free products because they think [they're] healthier. It's kind of comical, as it is healthier to eat conventional 100% whole grain products rather than [ones that are] processed." So why avoid gluten if you don't need to? Or more importantly, what's the big deal if you want to eat a gluten-free diet anyway?
Continued ›
Article created on: 2/2/2010