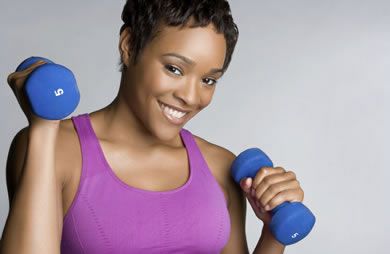 Could you change your life in 28 days? Could you lose weight, get fitter, and change your attitude about weight loss in just four weeks? We think so! That's the premise behind our best-selling book, The Spark, written by SparkPeople.com founder and CEO, Chris Downie. We recently challenged people reading the book to follow its 28-day jump-start program and then tell us how their lives had changed when the month was over. Out of dozens of emotional, funny, and downright amazing entries, we narrowed it down to five winners whose stories you can read here. If you need a motivational pick-me-up, these stories are sure to inspire you to believe that change can happen for anyone!


My 28-day Challenge
by WOODMOM


"Reading 'The Spark' has inspired me to new heights this month. I have been a member of SparkPeople.com for several years and have been able to lose weight through the program. But where 'The Spark' helped me most was in defining tangible goals and giving me the motivation to look at this journey in terms of a healthy lifestyle and not just dieting. This came out in my vision collage. The pictures that appealed to me weren't the swimsuit models, but those of people eating healthy, hiking with their spouses, and playing with their grandchildren. I think when I began to look at my reasons for wanting to be fit and realizing that they are to stay alive and be energetic and fully present to my family and friends that I made a real breakthrough.

"That is not to say that my body didn't change during this month. I had been at a plateau just 2 pounds shy of my goal weight for several months, and just two weeks into the 28-day challenge, I reached my goal! Overall, I lost 3.6 pounds and 3-3/8 inches this month. I dropped a clothing size and felt more confident. Lots of people are noticing the changes in me and are asking what I've been doing. I am telling people everywhere about 'The Spark' and SparkPeople!

"Another result from the challenge is that I am seeing the crossover effect in my life. Having health and fitness successes has carried over into being more organized, keeping a cleaner house and having a more fun-loving attitude about life. Our family is reaping the benefits of having a mom who takes care of herself!

"I am already looking to set some new short-term goals and begin working on some of the longer-term goals. I am thinking of trying things I once thought were impossible! Thanks, SparkPeople!"
Continued ›
Article created on: 3/16/2010