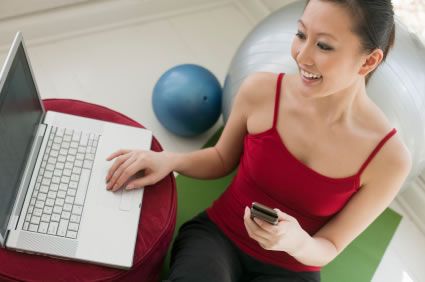 Researchers have been studying what works—and what doesn't—for real, permanent weight loss for years. Various weight-loss interventions (from specialized diets to in-person support groups to educational sessions to weight-loss apps) have been analyzed, scrutinized, and reviewed in hopes of finding "the" answer to the obesity epidemic.

But these studies, while more scientific and controlled than weight-loss reality shows, have something common with the latter: They rarely reflect how real people lose weight in the real world. Many weight-loss studies enroll volunteers who not only know they're being studied (which can skew results) but are usually paid for their participation—and even receive free access to a variety of weight-loss tools that might otherwise be out of their reach. I don't know about you, but if I wanted to lose weight and enrolled myself in a study to do so, was paid for my time, and received free access to experts, support groups, tools and more—I'd probably be more successful. Tell me to figure it out on my own and find my own motivation to stick with it, and my results would be entirely different.

A recent study broke all of the old rules in weight-loss research. Researchers from the University of Texas Health Science Center at Houston Medical School, led by researcher Kevin Hwang, M.D., M.P.H., wanted to see how well people would lose weight when they didn't get paid to do so, when they didn't know they were part of a study, and when they used a free, universally available weight-loss program on their own. The program they chose to examine was SparkPeople.com, America's largest diet and fitness website by unique visitors, according to comScore, an Internet technology company. Yep, it's even bigger than Weight Watchers Online—but it doesn't cost members a dime.

Hwang and his colleagues report that this could very well be the first analysis of a natural cohort of members of a free online weight-loss community, so their findings reflect the real world. Moreover, "Because this [SparkPeople] online program is free, scalable, and widely disseminated, the potential public health impact is significant," the researchers wrote in the Journal of Medical Internet Research, which published their findings in February 2013.

So what did they discover?
Put simply, the more that members used and interacted with the SparkPeople website, the more weight they lost. More specifically, reporting weight changes (whether increases or decreases) and interacting within the SparkPeople Community forums were both associated with significant weight loss compared to those who did not use these tools. Additional SparkPeople tools other than the weight tracker and forums also correlated with increased weight loss in the study, but not a statistically significant amount.

Continued ›
Article created on: 2/26/2012