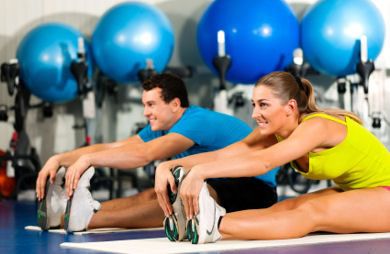 With the hectic pace of our society today, most people don't have hours to spend in the gym. That's why it's so important to make the most of the workout time you have available. Are you cheating yourself out of the best strength workout possible? Here are five of the most common mistakes that exercisers make—without even knowing it—that end up short-changing their efforts. Find out what you can do to use your time more effectively.

1. You use weights that aren't challenging enough. Many times people aren't sure how to pick a weight that's right for them. Women especially tend to use weights that are easy or lightweight, because many believe the myth that strength training makes women bulk up. Certainly light weights still offer some benefit, right?

Why it's cheating: The point of strength training is to overload your muscles so they can become stronger. Without the challenge of this overload, you're wasting your time with strength training, because light, unchallenging weights do not offer the same benefits.

The quick fix: You want a weight that's challenging, but not so heavy that you risk injury. Here's a good rule-of-thumb to follow. If you can easily perform more than 12 repetitions of an exercise, then your weight is too light—time to take it up to the next level. If you can only perform four reps in good form, on the other hand, your weight might be too heavy. The proper weight for you is one that you can lift in good form for about 12 reps. To learn more about the concept of overload, selecting the proper weight, and how many reps to do, read out Reference Guide to Strength Exercise.

2. You only use strength training machines. Most machines offer detailed instructions and diagrams so you can use them correctly, and they're specially-designed to support your body so that you exercise in proper form. But once you get the hang of it, are machines still the great workout they once were?

Why it's cheating: For the most part, strength training machines have a two-dimensional movement pattern, so they don't offer the variety or the range of motion that other exercises (such as those using free weights) provide. In fact, machines are doing a lot of the work for you. Because they support you so much, you use your muscles less since you don't have to balance, control, or stabilize your body on your own.

Continued ›
Article created on: 7/3/2007