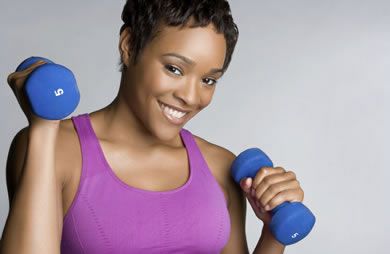 With the hectic pace of our society today, most people don't have hours to spend in the gym. That's why it's so important to make the most of the workout time you have available. Are you cheating yourself out of the best cardio workout possible?

Here are five of the most common mistakes that exercisers make—without even knowing it—that end up short-changing their efforts.

Find out what you can do to use your time more effectively.

1. You use cardio machines with little or no resistance. We've all seen that woman on the elliptical machine who's pedaling like she's sprinting to a finish line. Looks like she's getting a great workout, right? Not necessarily.

Why it's cheating: If you can pedal extremely fast, the machine is probably on such a low resistance level that momentum is helping you move (instead of your muscles). Therefore, you're not burning as many calories or gaining the strength and endurance that comes with added resistance.

The quick fix: Pump up the resistance on the bike, elliptical or stair climber to a challenging level for a much more effective workout.

2. You hold on to the sides or console of the cardio machine. You're working out and feeling a little tired, so you lean your weight into the side bars of the treadmill, or onto the console of the stair climber. No harm done, right?

Why it's cheating: Holding onto the machine for balance feels easier for a reason! It's because you are shifting your weight to your upper body and your legs are no longer doing the work to hold and propel your body weight. In this form, you're burning fewer calories and decreasing your intensity level. Holding on can also increase your risk for injury because you're not in proper alignment or using the machine the way it is intended.

The quick fix: Stand up straight. Your weight should be balanced over your lower body at all times. If you need to hold on for balance, lightly touch the handles with your fingertips, making sure you're not placing your weight into your arms. If you're so tired that you are leaning over, then decrease your speed and intensity and take time to recover—then get back to your workout.

3. You use the treadmill (or elliptical) with zero incline. As long as the monitor shows that you're working at a good speed and burning calories, isn't the treadmill just as good as walking or running outside?

Continued ›
Article created on: 4/3/2007