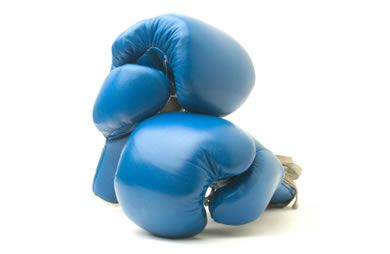 We begin a new fitness routine with the best of intentions—telling ourselves that we'll hit the gym three times a week—but actually accomplishing what we set out to do can be harder than expected. Combining a busy work week with other obligations and a list of errands can be a recipe for fitness failure. Exercise has to be pushed to the bottom of the list since there are only so many hours in the day, right?

Wrong.

Everyone has the same 24 hours to work with every day. It's how you decide to spend and prioritize your time that's the real issue. It's easy to make excuses and kid yourself about why you're not reaching your fitness goals, but until you take responsibility for your actions (or lack thereof) you will remain in front of the television for one more evening, all the while moaning about how you can't fit into your favorite clothes any longer.

"But I'm tired," you tell yourself. "I've had a long day and I deserve to sit back and relax. I'll just take it easy tonight and I promise to work out tomorrow." Then tomorrow comes and you've got to work late and you're out of milk so you have to go buy groceries and before you know it, another day has passed and still no exercise. Why is it that you can hold down a job, make it to class, run a household and put everyone else's needs ahead of your own, while you disappoint yourself every time you miss your own appointment with the treadmill?

Of course there are legitimate reasons to not exercise. But unless you've just given birth or had surgery, most of these reasons aren't reasons at all—they're excuses. If you've been allowing these excuses to keep you from the gym, it's time to refocus.

Exercise Excuse # 1: I'm too tired.
It takes energy to produce energy, so while you may be tired now, even a short 10-minute walk will get your blood pumping and will boost your energy levels for up to two hours after. And regular exercise helps improve the quality of your sleep, meaning more energy throughout the day. Some research suggests working out can help regulate your sleep cycles, so you'll fall asleep easier, sleep more soundly and wake up more rested. A morning workout—not a cup of coffee—could be just the ticket you need to feel more awake and energized all day long!

Continued ›