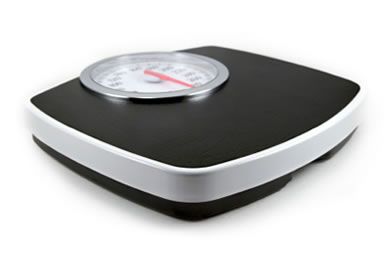 You know that you want to lose weight. But how do you pick a goal weight that's right for you? Do you find a celebrity, or even a friend, whose body you like and try to reach the same weight as him? Do you aim for a previous weight of your own, like what you weighed when you wore that junior prom dress 25 years ago?

Unfortunately, neither of these are good ways to set a weight loss goal. Finding your best weight isn't as simple as plugging your height, age, and gender into a formula and getting a number spit back at you. Your body is unique to you, and so is your ideal weight. Because it involves factors that are both objective (like your health risks) and subjective (like your personal satisfaction with your appearance), your ideal body weight is much more than a number on the scale: it's more like a state of being.

You're at your ideal body weight when:
Your weight isn't causing (or putting you at risk for) any health problems
Your weight doesn't limit you from living the life you want
You can accept your body as it is, without feeling uncomfortably self-conscious
You can enjoy being in your own skin, without worrying too much about how you compare to others (or cultural ideals)
There are charts and formulas that can help you determine what the number on the scale tells you about your risk for health problems, and give you a general weight range to shoot for to decrease your risk. There are other standards and measures that can help you fine tune this big picture and focus in on optimal fitness and body composition. This article, part 1 in a 3-part series, will look strictly at these kinds of numbers—a great place to start when determining your weight loss goals.



How Body Weight Affects Health


In the best of all possible worlds, this business of picking a good weight loss goal wouldn't be a problem. In fact, bathroom scales wouldn't even exist. If you think about it, what does the number on your scale really have to do with any of the reasons you want to lose weight? Whether you want to look a certain way, be more attractive or popular, manage or avoid health problems, get back into all those smaller clothes you've got in your closet, improve your athletic performance, recapture the glories of your youth, or simply feel a little more comfortable in your own body, the number on the scale is not what determines your success or failure. There are much better ways than scale-watching to assess your progress along the way.

Continued ›
Article created on: 1/22/2008