Beth Donovan
SparkPeople Member

Beth has struggled with weight issues her entire life. She became disabled by degenerative diseases at age 36, leaving her unable to walk on her own and in chronic pain. More than halfway to her goal weight, she has used SparkPeople's resources and community to overcome the obstacles that prevented her from enjoying life. She has lost 150 pounds and counting and was a featured speaker at the Spark Your Life Convention in Cincinnati. She loves meeting her SparkPeople friends, as a way to spread the word that "Life is happening now, not 10 pounds from now." Once totally bedridden, she now walks on her own and also uses a walker she named "Freedom." Her goal is to reach out to people who feel hopeless and give them hope again, no matter what shape they are in.
Read More of Beth's Blogs: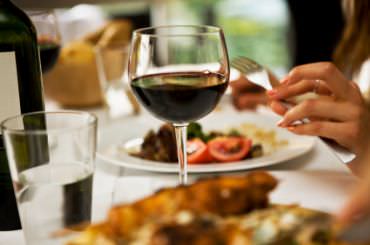 Valentine's Day is coming soon and, for me, that means chocolate and decadent dinners. Nearly every holiday has some sort of food attachment, whether it is a barbeque or turkey feast. So how can you go to these events and enjoy the yummy food without blowing everything you've worked so hard for?

Realize that a holiday or a special occasion is just one day, or maybe one week for a cruise or vacation. Many get anxiety and start eating in anticipation of the event at hand, figuring they will just blow it on the occasion anyway. This is where living in the moment really counts. Instead of letting that anxiety get you off track, focus on preparing for success before the big day comes. Getting serious about your plan before a special occasion is a great way to ramp up your esteem, make you less likely to make poor choices, and helps control potential damage.
Read More ›