All Entries For
gift guide
Can you believe it's already that time of year again? It seems like the holiday season approaches more quickly each year. Before you know it, the malls will be filled with last-minute shoppers scrambling to find parking spaces and gifts for their loved ones. If you're like me, searching online from the comfort of your own home is an easy and less stressful way to shop. Considering giving the gift of health this year? Here are some ideas in a variety of price ranges to get you started.
Read More ›
Isn't it time we all start to figure out how to celebrate holidays, birthdays, promotions and other special occasions without always focusing on food?
Yes, Valentine's Day only comes around once a year, but if the person you love has been working hard to prioritize healthy eating, why tempt him or her to stray from those goals with an abundance of candy and sweets? Instead, show how much you really love your partner by choosing a gift that isn't bursting with sugar and fat.
Here are 16 creative alternatives to treats that will make your valentine's heart beat a little faster. There's something for everyone in this gift guide!
Read More ›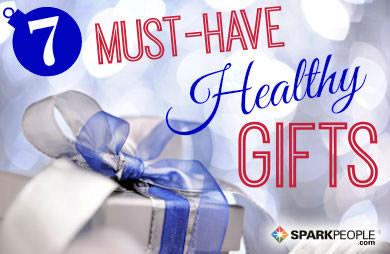 If there's ever a time to wish for an extra hour (or six) in the day, it's during the holidays. In addition to our normal work, family, and home obligations, we have all those seasonal responsibilities. That can leave very little time for yourself--and lead to excess stress that can interfere with your ability to reach your goals. To help streamline your shopping experience this year--which means more "you" time for healthy habits--we're sharing some of our favorite healthy gifts of the season. We think anyone would love unwrapping one of these!
Read More ›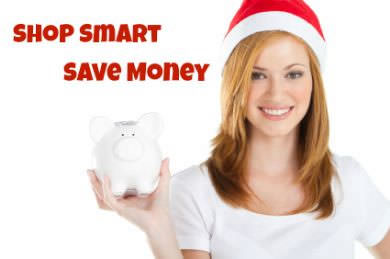 Turkey, pumpkin pie, football, family. Thanksgiving might include any of those things, but for many people, a vital part of the holiday weekend is the shopping. And while there are countless bargains to be found, not all promotions may be worthy of an early wake-up call or being jostled by crowds. We put Claudia Lombana, PayPal Shopping Specialist, to the test for her best Black Friday advice.
Read More ›
The holiday gift buying season is in full swing. Make life easier, and loved ones' lives healthier, with our healthy gift picks.
Our friends at Remedy's
HealthCommunities.com
share their best healthy finds for everyone in your life.
Read More ›
With the holiday just around the corner many of you may be looking for a few fitness gift ideas for your family, friends or maybe something you would like to put on your own gift wish list. Check out my list and feel free to add a few of your own ideas in the comment area below. The majority of the items are less than $50 which makes them the ideal gift for that someone special in your life.
Read More ›
The holidays are quickly approaching and if you are looking for some ideas for your favorite runner below are ten items I would put on my holiday wish list. Whether your runner is new to the sport or has been running for years, there should be something for everyone on the list below.
Read More ›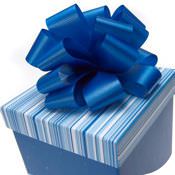 The general theme for my holiday gift list this year is
holistic health
. Obviously, there is lots of stuff out there about the traditional notion of holistic health as a "mind/body/spirit" approach to taking care of yourself. The core idea behind this notion of holistic is that you can't separate and treat your physical body and its needs as something separate from your mental, emotional, social, and spiritual life. Whether your concern is losing weight, getting more fit, improving your appearance, extending your life span, or managing various medical conditions, your success will depend on addressing all of your needs as a whole person, rather than relying on pills, gimmicks, diets, or any other one-dimensional approach.
Like most people who have struggled with weight and eating issues for a long time, I'm totally convinced that this holistic approach makes the most sense. I know that the real problem, for me, was never just what or how much I ate—it was
why
I used food and eating the way I did. And changing that meant changing the way I felt and thought about myself, other people, the world around me, and what really matters to me. Once I started working on these things directly, my relationship with food, eating and exercise was very much easier to manage.
But one thing I've been thinking a lot about recently is that it's very easy to get caught up in an extremely individualistic approach to being holistic, focusing entirely on individual needs and what's good for us as individuals. That's pretty much the focus of most commercial products, services, and information on the subject.
But the
whole
in holistic doesn't stop at the edge of your skin, and I think that many of my past and present emotional and practical problems have a lot to do with being disconnected from the natural world, and with social relationships that are more dehumanizing than growth enhancing. As the Taoists like to say, "As above, so below." If your external connections aren't in good shape, what's going on inside your skin won't be either.
So, several of the items on my list are books that I've found very helpful in trying to understand these "external" connections and their role in a healthy lifestyle better, and open myself up to new ways of actually being in the world. Some are "theoretical" (but not overly academic or technical), and some are poetry or literature that evocatively convey something about what's possible for humans to achieve, if we give ourselves the right opportunities and keep our eyes and minds open.
And, of course, there are also a few books for the foodies and exercise enthusiasts on your shopping list, and as always, something for the person who already has everything.
Read More ›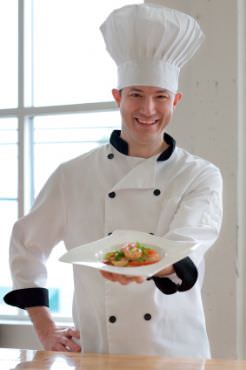 Forget the electronics, the toys and the clothes. When it comes to holiday gifts, this Julia Child wannabe wants kitchen gadgets. I've compiled a list of my top 10 culinary finds this holiday season. I hope these gift suggestions will be appealing for people who like to cook and eat healthfully. Maybe some of my loved ones will read this (hint, hint) and get some ideas of their own.
Read More ›
Why not give the gift of fitness this year? Here are my top 10 picks for every budget. Whether you need ideas for friends and loved ones or want to add to your own wish list, there is something for every exercise enthusiast!
Read More ›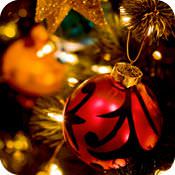 Sometimes coming up with unique ideas for your family can be the hardest part of gift giving during the holiday season.
Perhaps some of these family gift ideas will help making your gift list less stress filled this year.
Read More ›