All Entries For
Giving Thanks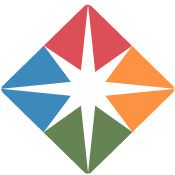 As family and friends gather around the table to offer thanks for the many blessings, your SparkPeople family would to share with you what we are most thankful for this year.
Read More ›
Celebrating the holidays after the loss of a loved one can be quite difficult, but having friends and family to lean on during this time of year makes life a little easier.
Read More ›
In the middle of the feasts, stop and think: Why are you thankful today?
Read More ›
Many of life's adversities may not seem like blessings at the time, but when we can look back on the accomplishments we have made, we can learn to appreciate them as blessings.
Read More ›
I have so many things in my life to be thankful for. Writing this blog made me stop and think about some of the things I should be thankful for that I often overlook.
Read More ›
To commemorate a week of thanks and giving, we launch a series with just that focus.
Read More ›