All Entries For
Giving Thanks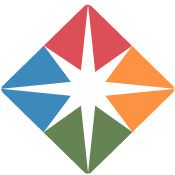 As we express our gratitude, we must never forget that the highest appreciation is not to utter words, but to live by them. ~John Fitzgerald Kennedy
In a few short days many of us will gather around the table with family and friends to give thanks for the many blessings bestowed on throughout the year. While today's Thanksgiving celebration is centered around mealtime, football games, parades and fun events, stopping to give thanks is still front and foremost for many of us.
Today's blog features quotes from our SparkPeople family to you as to what we are most thankful for. I hope you enjoy reading the quotes. While many of the names will be familiar with our members, we have many people behind the scenes who work diligently every day to give each and every one of you the ability to live the life you are meant to live.
Read More ›
This has been an extremely stressful year for me and I must say 2011 can't get here soon enough. With the loss of my mother-in-law to liver cancer in February to other family issues, if it weren't for my husband, dear friends, understanding co-workers and my running, I am not too sure where I would be today. The next few weeks are going to be a big challenge for me and my husband, but having the love and support from our friends will get us through.
What I discovered by sharing my life with others is that I am never alone in my despair. Surprisingly, I have learned that more times than not, my troubles are not too far from what others have experienced. Through their wisdom and love, I am slowly learning to accept their hand in walking through life's storms. Life is truly so much easier having others to love and support you every step of the way, especially when you feel so overwhelmed with the emotions that come at this time of year.
Read More ›
Today, I am thankful.
For the job that allows me to help make a difference in people's lives. For the boyfriend who supports me unconditionally. For the family who loves me. For the friends who stand by me when life gets tough. For the education I've received, for the places I've been, for the things that I've seen.
For the body I have.
Read More ›
Thanksgiving has always been one of my favorite holidays. Spending time with family and friends on this day is by far a blessing in and of itself. It is also a time to reflect on the year and give thanks for all the many blessings --big and small--that have come my way.
Finding the silver lining when one loses a job
This year my family and I have experienced its share of ups and downs, sometimes making it difficult to see the blessings behind the hardship. Last April my husband was laid off from a company he had been employed with for 20 years. While not completely unexpected, it was still a shock when the lay-offs were announced and the pink slips were handed out. The stress of not knowing if and when he would find a job was almost a daily event. Each morning my husband would hit the computer sending out countless resumes, calling for interviews, pounding the pavement, not to mention filling out the countless forms necessary for unemployment. Looking for a job became his full-time job.
Three months and over 300 job applications later, we were blessed when he was given the opportunity to work for a consulting firm. While it didn't feel like a blessing at the time he lost his job, during those long three months it allowed us to put our priorities back in order. It allowed us to find ways to cut back and still be strong for one another.
Read More ›
I have so many things in my life to be thankful for. I have great kids, a supportive husband, good friends, a job I love- the list could go on and on. But I don't always take the time to think about those things because it's easy to get caught up in the negatives. I didn't get enough sleep last night, the kids were cranky today or my pre-pregnancy pants don't fit. Those are a few of the most recent "complaints". That's why I was glad to have the opportunity to do this blog, because it made me stop and think about some of the things I should be thankful for that I often overlook.
Read More ›
To mark this week of thanks and giving, today we launch a weeklong series on giving thanks.
My grandfather moved in with my parents a few years after I left for college and he lived with them for many years. Each time I would go home to visit, I looked forward to his optimistic answer to the familiar question, 'how are you'. He would jokingly answer with something like, "I'm able to sit up and take nourishment" or "I read the paper this morning and didn't see my name" followed by a little chuckle and a smile. What my grandfather was jokingly trying to get across was the simple message that he was alive and had his health, so he was fine. Looking back, I can see that it truly conveyed how he felt and he was grateful for each day he had.
Unfortunately, I am not as good as my grandfather was when it comes to expressing daily gratitude for the wonderful life I have. I have always been someone that cruises through the day checking things off the list and planning for all that will come tomorrow. I was very busy in my younger days playing three sports, participating in 4-H, playing in the school orchestra, singing in the church choir, participating in youth groups, working part-time and going to school – many times all at the same time. Planning and balancing seems to be the way of life for as far back as I can remember.
The lessons I learned as an athlete are equally engrained as well. During my many years of competitive sports, I learned two things that tend to work against living in the moment and having an attitude of gratitude and contentment. The first is the idea that if you are not getting better you are getting worse because nothing stays the same and the second is the way to improve is to continuously set and reach new goals. Those are important and help people dream big, reach high and accomplish much, but they offer little incentive to stop and smell the roses along the way. Breezing through today and missing all that it has to offer is a mistake I have made for far too long and wish to change for my future. Here are 5 ways to develop an attitude of gratitude for today and all that it provides. I hope you will join me in the journey.
Read More ›