Read the Label: The 411 on Olive Oil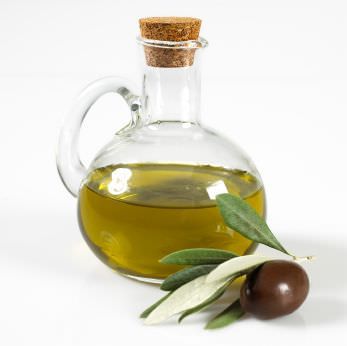 Have you taken a look at your olive oil label lately? Cold-pressed, organic, light olive oil. Extra-virgin olive oil. Expeller-pressed organic oil. What do all those terms mean?

The folks at Gourmè Mist, a line of oil and vinegar spritzers, shared a glossary of oil terms with us.




Oils Defined


Ever wonder about the difference between expeller pressed or cold pressed oil? Or how about organic oil versus natural oil? Well, there is no longer a need to wonder, we are here to clarify those sometimes confusing terms you find on the label.

Expeller Pressed - Chemical free, mechanical extraction of oils from nuts or seeds. No outside heat is added, however, the harder the nut or seed the more friction is created and the hotter the process.

Cold Pressed - Expeller pressed in a temperature controlled environment. Temperatures are controlled to stay below 120 degrees F. This method is used on more delicate oils to help retain flavor.

Organic Oil - Must contain at least 95% organic ingredients. This means the ingredients were grown without conventional pesticides or artificial fertilizers. Additionally, the organic manufacturer can become certified and use the USDA seal.

Natural Oil - Nothing artificial added (there is still controversy on the definition of artificial). Our recommendation is to look at the label to make sure the ingredients are familiar, such as just olive oil in olive oil.


Virgin vs. Extra Virgin, what's the difference?


Extra-Virgin Olive Oil - is made by the first pressing of the olive fruit using the cold pressing process and has less tha 1% acidity. Extra-virgin oils are typically more expensive and with their rich flavor should be saved for enjoying right out of the bottle.

Virgin Olive Oil - is made using riper olives and is also cold pressed. It is a low-grade extra-virgin olive oil and has a higher acidity of 1 1/2%. This oil is better used in cooking.

Refined Olive Oil - is refined virgin olive oil and is tasteless. The acidity level is higher than 3.3%.

Pure Olive Oil or Olive Oil - is made from the second cold pressing or chemical extraction. It is lighter in color and taste than virgin and is considered an all purpose olive oil.

Light and Extra Light Olive Oil - is a mixture of refined olive oils made from the lowest quality olive oils through chemical processing. The term "light" does not refer to the calories.

Gourmè Mist's pure and imported oils and vinegars come in six varieties: organic extra virgin olive oil, organic canola oil, natural extra virgin olive oil, Barrel Aged Balsamic Vinegar of Modena, Balsamic Vinegar of Modena infused with pomegranate, and Balsamic Vinegar of Modena infused with raspberry.

What kind of oil do you use at home?




You will earn

5

SparkPoints

Like what you read? Learn more

about SparkPeople,

or

sign up

for your free account today!
Got a story idea? Give us a shout!