Bigger Products for Bigger Fun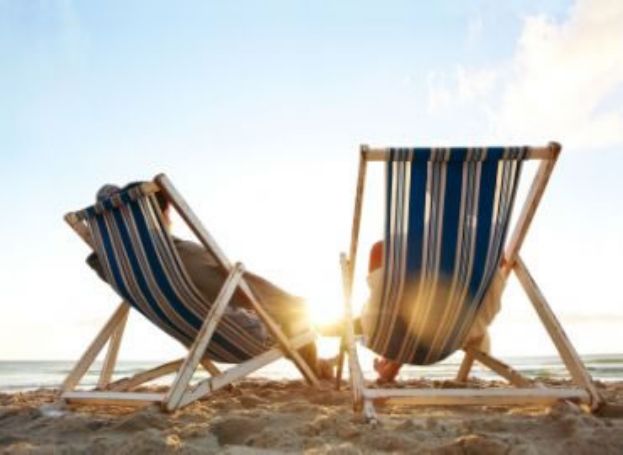 Being a larger or handicapped person is not easy. I won't even go into the societal issues, but it is just difficult to find products that fit your lifestyle or assist you in ways that may be difficult to talk about. Well, I have researched sites for you and have come up with a few solutions to various needs and desires to fit the larger and/or less able lifestyle and make it a bit more active, comfortable, and fun. This blog will focus on products to help you have more fun in life. I also wrote one about products that help make life a little easier!

Living XL has just about everything for living an xl life.

For sitting outside in the garden or at camp, this site has a fabulous camping chair that holds up to 500 pounds and some up to 1,000 pounds.

If you like bicycling, they have several bikes, including one heavy duty bicycle that carries up to a 500 pound stationary capacity.

There are many types of home gym exercise equipment, including some seen on the show "The Biggest Loser."

There are various scales there both to weigh food and people. The people weighing scales go up to a 1,000 pound capacity.

Mobility aids and personal care items are also available, such as heavy duty walkers (500 pound capacity), wheelchairs (up to 700 pound capacity) and transfer benches (550 pound capacity). More private personal care items are available, as well, to extend your reach to clean sensitive areas to maintain proper hygiene.

They have many other things for living XL on this site, so I would recommend you thoroughly peruse it.

This is an excellent time of the year to go camping and to the beach. Eureka Tent's Freedom Tent is very large and allows for wheelchair access as well.

There are several models of beach wheelchairs available if you do a search under "Beach wheelchair." The prices vary widely from site to site as do the styles, so it was impossible to pick one website to feature. I feel that it is something you should know is available to you if you have trouble walking due to obesity or other medical issues.

The slogan for this following site is "Everything for big people except clothes." Ample Stuff had one of the most notable things called a "Tummy liner." It addresses the issue of perspiration in the fold under one's belly. They also have bra liners that address perspiration issues, as well.

One of the cheapest ways of getting fit is to get walking, but it is very frustrating to be heavy and have pedometers not work accurately on you. I know from experience! These are the pedometers that I have read were best to work with heavier people. I personally have the Omron and love it. Omron GOsmart HJ-203, New Lifestyles NL-2000 AccelerometerTimex T5E011, and the Garmin Forerunner 305 are all stated to be good with obese patrons.

As far as gardening goes, there are so many aids out there that I would have to mention too many sites. If your problem is getting low to the ground because of bad knees or back, you might look up "Container gardening" or "Raised bed gardening." If your problem is in your hands with arthritis, do a search for "Gardening with arthritis." Gardening does burn off calories and is a wonderful way to get in touch with nature!

This site will hand-make you a collapsible hula hoop up to 46 inches in diameter. Wouldn't it be fun to play like a kid again?

Enjoy some time floating in the pool with safety. These floats are made to carry extra weight capacity.

I hope this information helps you have a more comfortable and fun summer. Enjoy all the movement you can and play like a little kid.

What is your biggest challenge when it comes to summer fun? Do you let your size prevent you from having fun?



You will earn

5

SparkPoints

Like what you read? Learn more

about SparkPeople,

or

sign up

for your free account today!
Got a story idea? Give us a shout!