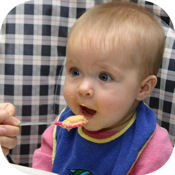 Infants whose parents are their primary caregivers are less likely to gain excess weight than those children who spend more time in child care, according to a new study.

Youngsters who were in outside child care were also more likely to be introduced to solid foods early, the study found.

According to the researchers, early introduction to solid food and bottle feeding are established factors for excessive infant weight gain.

To read the entire story, click here.

BabyFit Tip:

Breastfeeding is possible, even when moms return to work. Try to delay the return to work as long as you can. It is helpful if your breasts are making plenty of milk before you are back at your job. To ease the transition, breastfeed often and do not give a lot of formula. You can pump after your baby has finished nursing to build a supply of frozen breast milk to use when you are away from your baby.

Solid foods fed too early are hard to digest and can cause food sensitivities or colic. Remember that each baby is special. Your baby's appetite, growth and development will help you and your baby's doctor decide when to start other foods.