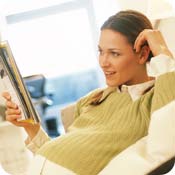 The BabyFit Community is filled with great mothers, and we are excited about sharing their stories and thoughts with you through blogs. Every few weeks we will highlight BabyFit blogs.

Here are the latest Featured Blogs:
featured BabyFit Blogs.

A blog is a great placed to share updates, stories, photos and other memories. BabyFit will also keep you family and friends up to date with BabyFit BabyPage Broadcast. It is an easy and safe way to share your stories and experiences with those you love.

To create a blog from the BabyFit Start Page, Click "Create a Blog Entry."
Note: You must have a BabyFit BabyPage setup before you can create a blog. To set up a BabyPage click on BabyFit BabyPage.