The benefits of cooking at home are numerous: It's generally more nutritious, builds healthy habits for you and your family, is a good way to control portion sizes and it is budget-friendly. If you cook at home with some regularity, you might find your go-to dishes quickly start to feel bland and boring. Although there's definitely a time and place for simplicity in the culinary world, if salt and pepper are your seasonings of choice in the kitchen, it's like looking too closely at a Georges Seurat painting—you're missing the picture entirely.

Adding a pack of taco seasoning to ground beef or flavoring a pasta dish with loads of mozzarella may bring a taste of other cultures to your meal, but it doesn't do much for your waistline. To enjoy the flavors of the world and add some flair to dinner, try to incorporate ethnic spices and pantry staples the way nature intended—in their purest form and with a watchful eye, so you know exactly what you're eating. Mixing ethnic foods into your diet, whether from your culture or another's, can also help you learn to cook new foods more often.

"I find that when people eat the traditional way based on their ethnic culture, they tend to be cooking more. And when people cook more, they tend to eat more vegetables which enhances their health. Experimenting with ethnic dishes from various cultures can expand the palate, while trimming the waistline," Tricia Silverman, registered dietitian, fitness instructor, wellness coach, and professional speaker at NuTricia's Lifestyles, says.

Luckily, you don't have to go to Italy or Germany to incorporate the flavors of those countries into your diet—most ethnic food staples are available at your local big-chain grocery store. With the abundance of food varieties available today, learning how to stock your pantry with a few country-specific staples means nutritious, never-boring meals can easily be created for any cultural and diet preferences right at home.

Mexican

Forget all you think you know about Mexican food. In addition to packing serious calories, that Chalupa Supreme from Taco Bell or Chipotle beef burrito isn't "real" Mexican food, just the Americanized version of it—more salt, fat and calories and less fresh, nutrient-rich ingredients than the real deal.

Though true Mexican food varies by region, most traditional foods are healthier than what you'll find stateside. If you eschew full-fat cheese and sour cream and avoid the fried versions of your favorite Mexican fare, you'll find you can easily incorporate nutritious ingredients into your own, authentic healthy meals at home by keeping your food fresh and simple.

Chili peppers: Whether used for flavoring or for heat, there's no denying the chili pepper's place in Mexican cuisine. Capsaicin, the active ingredient in peppers that gives them heat, also makes them healthy. Responsible for helping to ward off cancer, relieve pain, fight inflammation, burn off fat and help you lose weight, spicy ingredients might also help you live longer. Even if you are not a fan of hot foods, you can control your spice factor by adding a little or a lot in this spicy corn salsa.

Avocados: Becoming well-known for their health benefits, avocados are also a creamy, delicious and versatile way to get your fill of heart-healthy monounsaturated fats. Boost your heart health and feel fuller by adding a serving of this guacamole dip to your tacos, salad or baked tortilla chips.

Beans: An excellent source of fiber, antioxidants and protein, beans are a delicious way to add flavor to any dish—from tacos to salsas to salads. "Beans are an inexpensive source of protein and are a food that may make us live longer, especially when we replace red meat with them. Beans also help to lower cholesterol and prevent constipation," Silverman says.

Eaten whole or mashed, try them in a variety of ways, taking care to avoid the kind refried in lard. If you must have your beans cooked twice, opt for this healthy version of Spicy Refried Beans.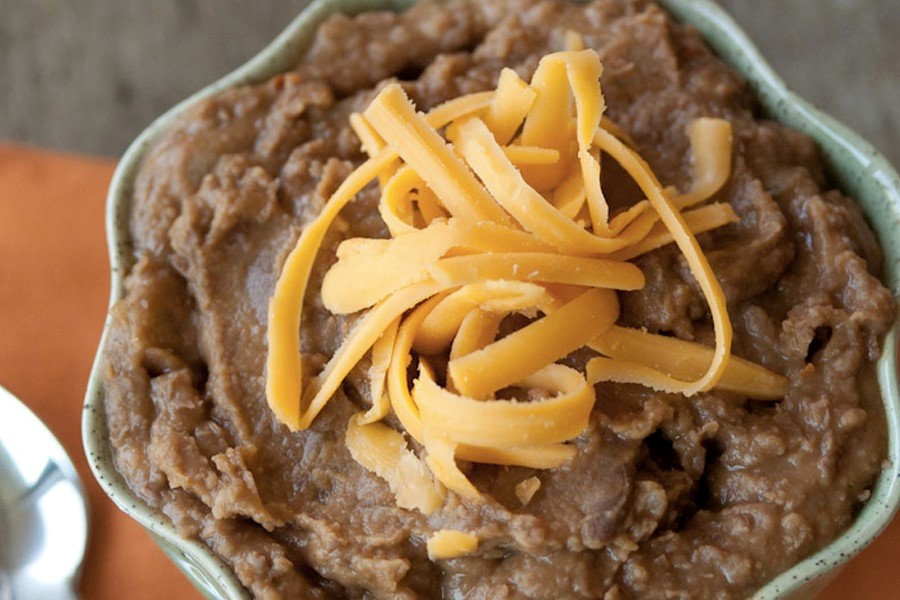 Image via whatsgabbycooking.com

Cilantro: Adding fresh herbs to any dish can help boost its flavor and cut down on your sodium intake. The next time you're in the mood for an extra punch of flavor, sprinkle a little cilantro (or coriander if you're using the seed form) on your tacos or mix it into your salsa. Low in calories and high in antioxidants and vitamins A and K, love it or hate it, this herb makes itself known in dishes like in this Creamy Mexican Chicken Chili Soup.

Italian

"Italian foods tend to be higher in carbohydrates and calories with pizza, pasta and bread as a main focus. But there are healthy Italian foods that can be overlooked. Fresh vegetables like eggplant, tomatoes, spinach and mushrooms can easily be the center of a dish or added to whole wheat pasta," according to Jennifer Christman, RD, Corporate Dietitian at Medifast, Inc.

Tomatoes: Although tomatoes make a frequent appearance in many cuisines, they are most commonly associated with Italian foods. These heart-healthy, vine-ripened fruits are full of vitamins C and A, potassium and folate. "Tomatoes are [also] a rich source of lycopene, which is a natural antioxidant. Lycopene is actually higher in tomatoes that are cooked, so making a homemade sauce a great choice," Christman says.

In addition making your own homemade sauce, these 12 ways to cook up tomatoes should wake up your taste buds.

Garlic: Bad for your breath, excellent for the rest of your body. Garlic has been shown to prevent cancer, lower your cholesterol, fight infection and a host of other health benefits. You can chop, mince, dice, sauté, blend, sprinkle, sliver, roast and smash it into a variety of recipes. What are you waiting for?

Seafood: When you live by the ocean, you learn to incorporate seafood into your meals. Not only are fish and shellfish tasty, they can provide you with a daily dose of lean protein, niacin and selenium. "Seafood [such as] shrimp, clams and mussels are best steamed, avoiding any added bread coating. You can add this lean protein to whole-wheat pastas or spaghetti squash as a nice lower-carbohydrate alternative to traditional pasta," Christman says.

To incorporate shellfish, tomatoes and garlic into your next meal, try this recipe for Steamed Mussels with Tomato-and-Garlic Broth

Olive Oil: Archeological evidence suggests the heart-healthy olive was first turned into oil as early as 6000 BC. Loaded with anti-inflammatory, antioxidant and anti-cancer benefits, the Italians can credit this oil with helping them have one of the healthiest diets in the world. You can drizzle olive oil on bread or pasta, use it as a key ingredient in your own salad dressings, as a liquid in marinades, a base for sautéing and cooking or a little here, a little there, as featured in this recipe for Vegan Tofu Bolognese. Get creative!





Image via hurrythefoodup.com




Chinese

Forget about the hidden calories and unwanted fats hidden in your white takeout container: You don't need much to create an authentic Chinese meal at home. Prepared simply, most of the flavorings comes from a variety of oils, vinegars and spices. The addition of vegetables to nearly every meal and swapping soy products for dairy means more vitamins and minerals and less animal fat in every bite.

Soy, Oyster, Hoisin and Chili Sauces: Choose one (or more) depending on your tastes. Choose light or low-sodium sauces when available for added flavor without the extra salt. While soy and oyster sauces will add a saltier taste to your dish, hoisin is key in spicy-sweet flavoring and chili sauce brings the heat to any dish.

When saucing your foods, portion control is key. Try this Chinese-Style Roast Pork with hoisin and soy sauces.

Rice Wine and Rice Vinegar: Vinegar is used in Asian cooking to add an acidity to the food. White vinegar is milder and less acidic than American vinegars. Rice wine is used in marinades and to add a depth of flavor and is generally very sweet. Although they sound similar, rice wine and rice vinegar shouldn't be used interchangeably. Pale, dry sherry or dry white wine can be substituted for rice wine, and if you don't have rice vinegar, apple cider vinegar can be used instead. Try using vinegar in this Sesame Chicken Noodle Bowl.

Ginger: Used to treat colds and headaches as well as an integral ingredient in Chinese food, ginger reduces pain and inflammation, stimulates circulation, inhibits colds and bacteria and can reduce gas and cramping in the digestive tract. If you enjoy the strong smell and spicy taste of ginger, then you'll love it in this Apple and Pork Stir Fry with Ginger.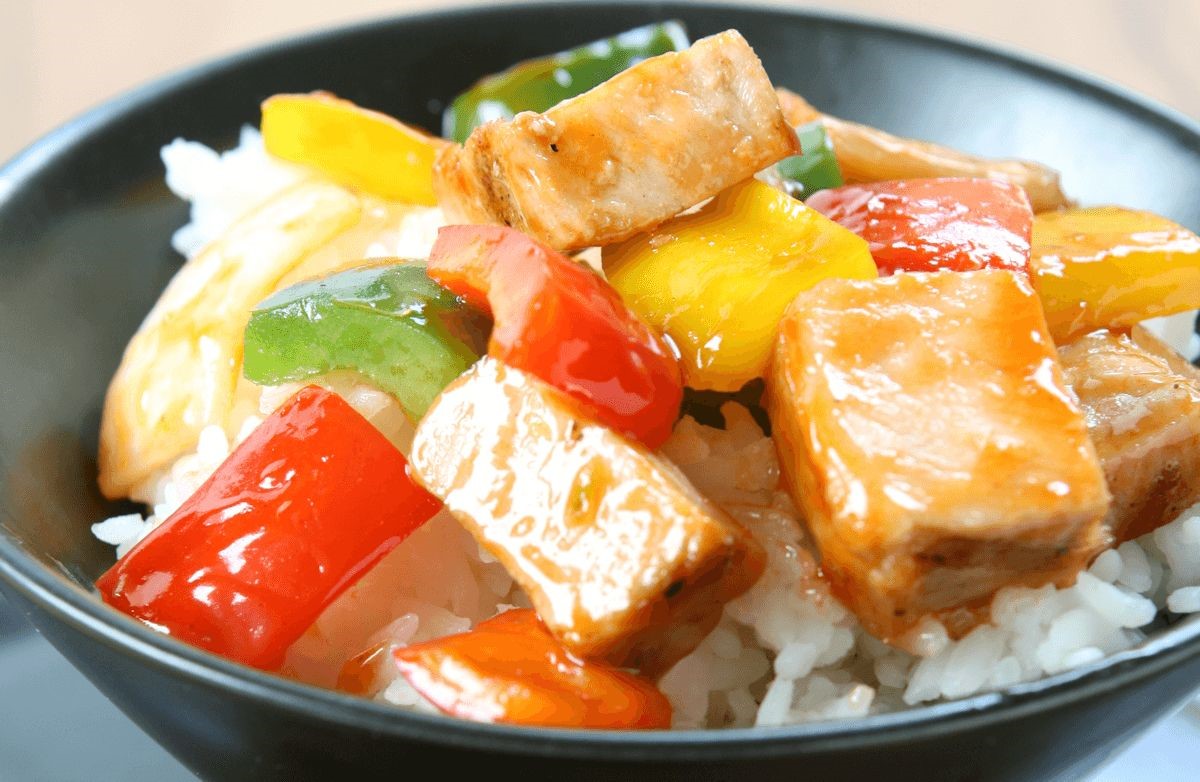 Tofu: Made from soymilk and resembling cheesecake, tofu is an excellent source of protein, amino acids, calcium, iron and other micro-nutrients. A chameleon of Chinese cuisine, tofu works well with almost all types of flavors and foods. It's served baked, grilled, fried, crumbled, blended and marinated in soups, stir-fries and salads. If you're new to tofu, this Tomato, Egg and Tofu Stir-Fry is a good introductory dish.

Indian

The foods of India, like most cultures, can be healthy and unhealthy depending on the preparation methods. The use of ghee (clarified butter), coconut oil and milk combined with the fried and sautéed offerings of the culture should be skipped or slimmed, while the high-fiber grains, vegetarian dishes and variety of spices offered in Indian foods are good to incorporate into your diet.

"When choosing Indian foods, fill up on non-starchy vegetables like eggplant, cauliflower and carrots. Indian food tends to gravitate towards vegetarian options, however if meat is on the menu, choose lean protein such as chicken, seafood and lamb that is braised, steamed, baked or grilled. Avoid foods containing ghee (clarified butter), malai (cream) and makhani (made with butter)," Christman says.

Basmati Rice: Rich in flavor and aroma, basmati rice is gluten-free, low in fat and contains all eight essential amino acids, folic acid, has no cholesterol and is low in sodium. Top basmati with loads of other delicious Indian flavors in these Healthy Chicken Shawarma Bowls.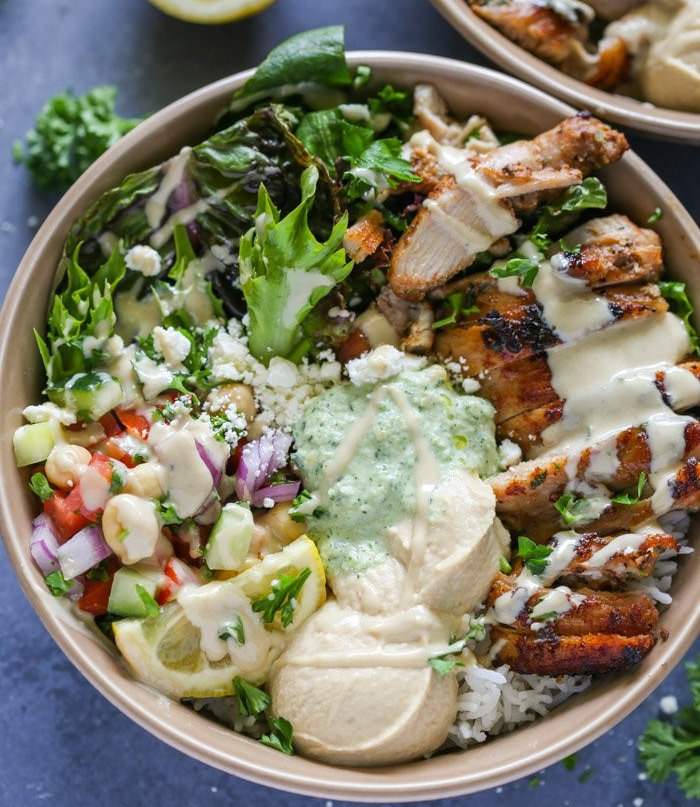 Image via gimmedelicious.com



Curry Powder: A spice mix that varies depending on the region, it ranges in heat from hot to mild and provides a range of health benefits mostly due to the turmeric spice found in the more common yellow curries. A member of the ginger family, turmeric contains a photochemical called curcumin that is heralded for its anti-inflammatory properties. Try this Traditional Indian Curry and get your dose of goodness.

Garam Masala: Translating to "hot spice blend," the heat refers to the way the mixture warms the body, not an actual spicy heat. This popular blend is made up of 32 spices and is said to help fight disease, build immunity, slow down the aging process, help you lose weight sooth an upset stomach and more. Try your hand at a traditional Indian dish with this Slow Cooker Chicken Tikka Masala.

In addition, "Adding the lovely Indian spice mixture of Garam Masala and a pinch of salt to rice, beans and vegetables can wake up the flavor and make eating healthy something fun and enjoyable rather than boring and bland," Silverman says.

Yogurt: Whole-milk yogurt is popular in Indian culture for many reasons. Since most Indians are vegetarians, it provides a great protein, fat and calcium source. It also serves as a cooling agent for spicier meals, and a thickener for curries. Whip up a batch of the condiment Raita (Indian Yogurt and Cucumber) as a side for your Tikka Masala.



Middle Eastern



The Middle Eastern diet falls under the umbrella of the Mediterranean diet. With its emphasis on olive oil, fish, legumes, vegetables, fruits and whole grains, this diet is low in saturated fat and cholesterol. Since many Middle Eastern foods are grilled or baked using small quantities of olive oil, they are also heart-healthy.

Chickpeas: Also known as garbanzo beans, the most common form of chickpeas are round and beige, but they also come in black, green and red varieties. Like other beans and pulses, chickpeas are high in protein, fiber, manganese and folate, are inexpensive and versatile to cook. For an easy weekday dinner, bring veggies, cheese and chickpeas together with a yummy Roasted Broccoli with Feta and Chickpeas dish.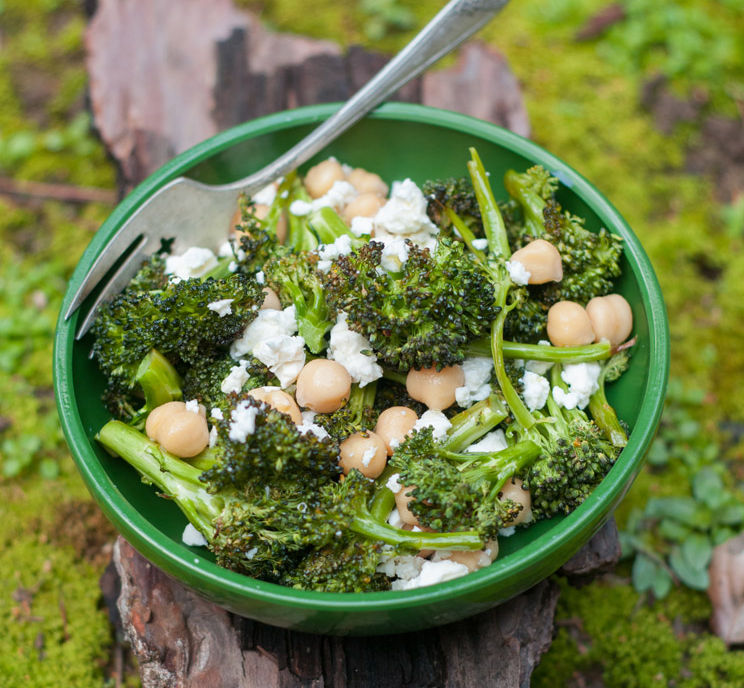 Image via

theforestfeast.com



Bulgar: Made from dried, cracked whole wheat, bulgar (also known as cracked wheat) resembles couscous and acts as a base grain ingredient in pilafs, meat mixtures and salads, such as Tabbouleh. The grain is low in fat, and high in iron, manganese and magnesium and is a good source of plant protein. In one cup of bulgar, you'll receive 25 percent of your daily fiber needs.

Tahini: A paste made from ground sesame seeds, it can be used in both savory and sweet dishes. Rich in iron, phosphorus, lecithin, potassium and magnesium, it's also a great source of calcium, prevents anemia and contains more protein than most nuts. A key ingredient in hummus (along with chickpeas), make your own today.

Lemon: Whether fresh or preserved, lemons have long been a mainstay of Middle Eastern cuisine. A great source of vitamin C and flavonoids, lemon juicecan help fight off a cold or flu, flush out your liver, cleanse your bowels, soothe a sore throat and prevent kidney stones. To get lemon into your life, try preserving your own that you can add to many future dishes.

Za'atar: Much like garam masala, za'atar is a spice mix that typically combines ground dried oregano, marjoram or thyme, ground sumac, toasted sesame seeds and salt. Together this powerful blend delivers flavonoids, the essential oil thymol and carvacrol, a phenol. Thymol and carvacrol have antiseptic and antioxidant properties. You can use this spice to flavor meat, season breads, spice up your hummus or as a key ingredient in this recipe for Baked Za'atar Eggplant Fries with Lemon Tahini Dip.

Feta: Made from sheep or goat's milk, feta is stored in a whey brine and has a soft texture and tangy taste. Because it has such a strong flavor, this is a cheese where a little goes a long way. Feta is low in saturated fat and contains four grams of protein per one-ounce serving. Sprinkle feta over salads or eggs, add to your hummus or make a Grilled Pita Pizza with Tomatoes, Olives and Feta.

If you already have some ethnic favorites, try experimenting with them in the kitchen to lighten up the calories and unwanted fats, while still going big on taste.

"This allows you to enjoy a taste of the cuisine without overindulging and overeating, which can derail normal eating patterns," Christman says. "Trying new recipes helps preserve the momentum of eating healthy because it prevents boredom with food that can lead to the return to old habits. Ethnic recipes are excellent choices for those trying to lose weight or eat better because they may be the key that unlocks the secret to health and longevity."