Cravings. We all get them, even the most disciplined of us. But when you're trying to lose weight or eat better, cravings for sweets, treats, or rich foods can become your downfall—if you let them. Instead of depriving yourself of fun foods that are less than nutritious, practice moderation. Eat wholesome, nutritious foods 80% of the time, but allow yourself to enjoy the not-so-healthy stuff occasionally. In fact, by giving in to your cravings the smart way, you'll remain in control stay on the path to a healthier lifestyle!

Next time a craving hits, try one of these smarter temptations to satisfy your cravings for fewer calories!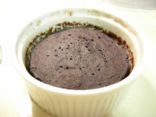 5-Minute Chocolate Cake for Two (198 calories, 0.5g fat)

When you just want a little chocolate, don't make an entire cake. This speedy version, baked in a mug or small ramekin, will tame your chocolate cravings in minutes!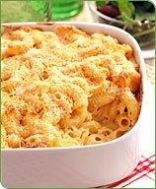 Baked Mac & Cheese (166 calories, 5g fat)

This rich macaroni and cheese explodes with all the flavor--but a fraction of the fat--of traditional recipes.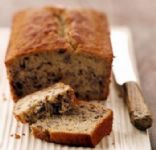 110-Calorie Banana Bread (110 calories, 2g fat)

Quick breads can be heavy and high in fat. Not this one! More satisfying than any 100-calorie pack, this homemade bread makes a sweet afternoon treat.


Frozen Yogurt with Warm Banana Syrup (145 calories, 2g fat)

Honey and a mashed banana naturally sweeten this frozen yogurt treat! Serve in a decorative dish and eat slowly to savor the flavor.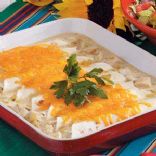 Skinny Cheese Enchiladas (200 calories, 3g fat)

With all the cheesy goodness without all the fat, these enchiladas are ready in a flash, too!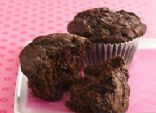 Dark Chocolate Muffins (217 calories, 7g fat)

So sweet and chocolaty, these moist muffins are a smart way to quell your chocolate cravings!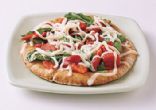 Personal Pita Pizza (229 calories, 4.5g fat)

Looking for an alternative to high-fat pizza? This recipe, chock full of veggies and cheese, is sure to please!


50-Calorie Coconut Meringues (51 calories, 2g fat)

If creamy is your texture of choice, try these melt-in-your-mouth meringue cookies to transport taste buds to the tropics!



100-Calorie Cinnamon Pancakes (93 calories, 0.5g fat)

Cinnamon adds sweetness but not calories to these whole-wheat pancakes. This might become your favorite breakfast!




Mocha Fudge Brownies (126 calories, 5g fat)

Adding instant coffee to this brownie batter intensifies its chocolate flavor. Nix your coffee and chocolate fix in an instant!


Mini Cherry Cheesecake Bites (121 calories, 4g fat)

Traditional cheesecake is rich and delicious, and this low-fat version is no exception! Plus, it is petite and ready to eat in no time.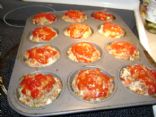 Meatloaf Muffins (107 calories, 3g fat)

Enjoy the portion control and portability of this classic comfort food! The fact that it tastes great doesn't hurt either!



Berry Sweet Smoothie (253 calories, 0.5g fat)

This simple smoothie is packed with vitamins and antioxidants. Try it for breakfast or an afternoon snack.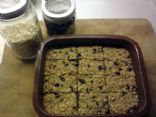 Nutty Granola Bars (220 calories, 5g fat)

This homemade alternative to store-bought granola bars is a good source of protein, fiber, healthy fats and all-natural sweeteners.