Edited by Melissa Rudy - 12/14/16

Many of us are pinching pennies and keeping a close eye on our budgets, but that doesn't mean you have to give up on getting fit. With the right tools and techniques, you can fit exercise into your day inexpensively—or even for free! Check out these 25 ways to get fit for less than $25. Whether you're just getting started or want to refresh your routine without going broke, there's something for everyone.
 
Get Fit for FREE
Walking and Running: If you already have a good pair of shoes, you don't need to drop a dime to start walking and running—simply step outside and hit the sidewalk. There's no need to fight the crowds at the gym (let alone pay for a membership), and you can adapt your routine in distance, time and speed as you get more fit. 
Online Videos: If you prefer to work out at home, there's no need to spend money on fitness DVDs or pricey online subscriptions. Online, you can find hundreds of exercise videos from expert trainers, allowing you can get your sweat on from the comfort of your living room at no charge. Choose from strength, cardio, Pilates, yoga and more.
Playgrounds: They're not just for kids—they're full of fitness opportunities for adults, too! Try doing pull-ups on the bars, dips on the benches and climbing across the monkey bars. Who ever thought exercise could be this fun?
Parks: Walking, hiking and running at your local park is a great way to get fit and reap the health benefits of the great outdoors, without spending a penny.
Personal Training Session: Many gyms offer a complimentary personal training session to members. If you already have a membership and haven't yet used this perk, ask about availability.
Stairs: Do you ever find it strange that people will drive to a gym to endlessly climb a Stairmaster machine? Get a heart-pumping cardio workout by climbing the stairs in your house, office or another building. Whether you walk, hop or run up them, you're staying in motion and paying nothing!
Get Fit for $5 to $10
Foam Roller: From strengthening your core to improving balance and flexibility, the versatile and cost-effective foam roller is a valuable tool for any fitness routine.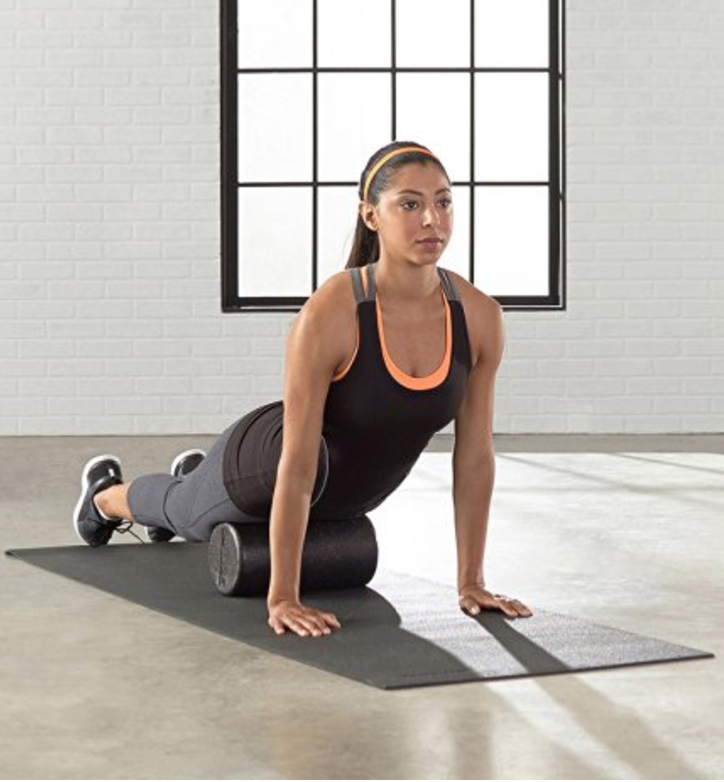 Mini Exercise Ball: This inflatable 9" ball can be used in countless ways to enhance your strength training routines.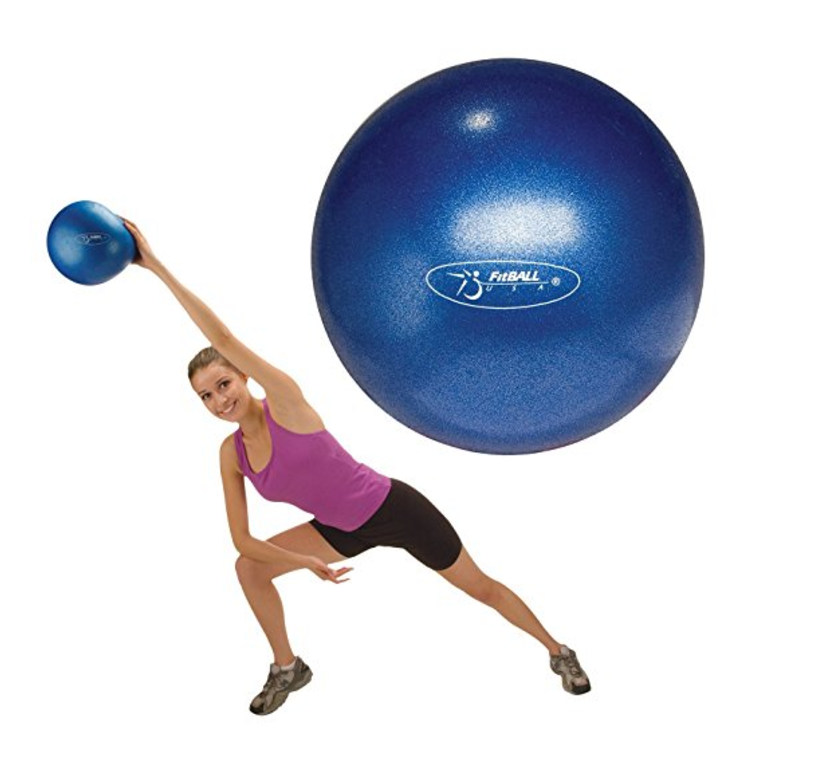 Jumprope: Get your cardio on by jumping rope! It's inexpensive, fun and a mega calorie burner.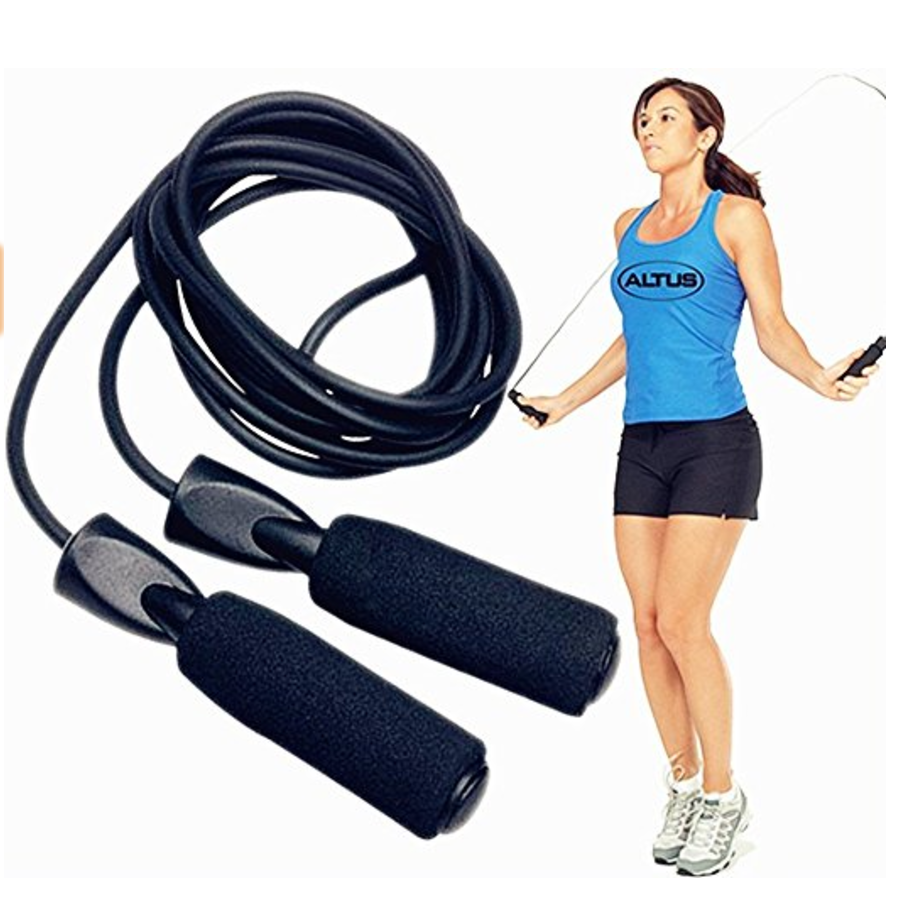 Extra-Thick Exercise & Yoga Mat: Enjoy comfortable cushioning for all floor exercises with this all-purpose, non-slip mat. FInd one with an included strap to make transport a breeze.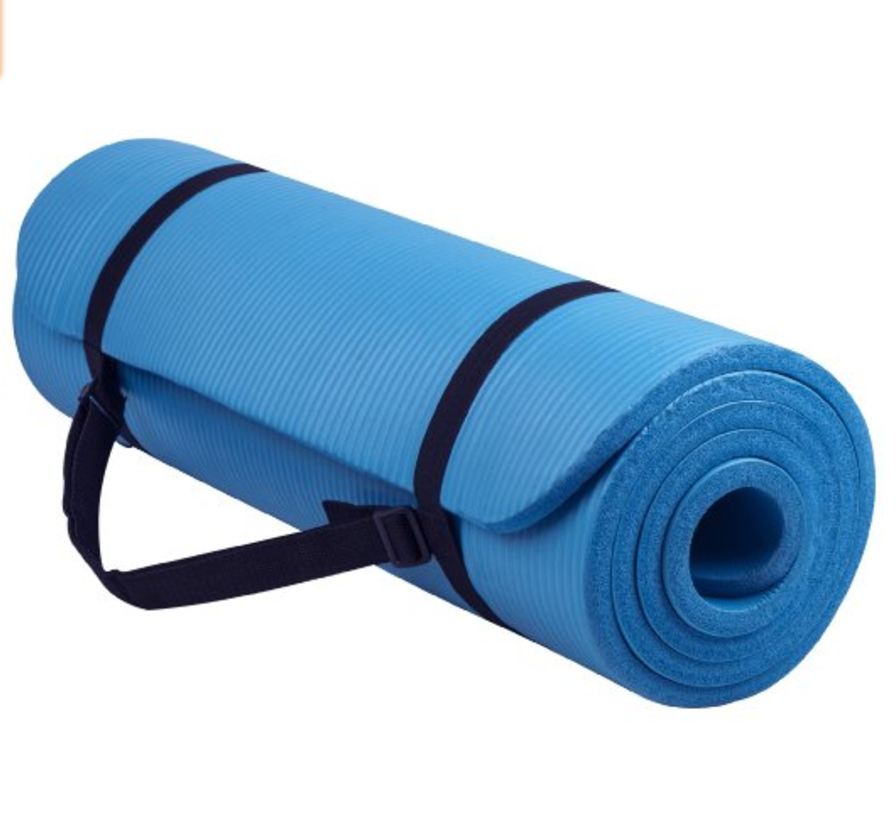 Gliding Discs: These are a fun way to add new exercises to your strength training repertoire. By allowing you to slide smoothly on carpets and floors, gliding discs turn any room into an impromptu fitness space.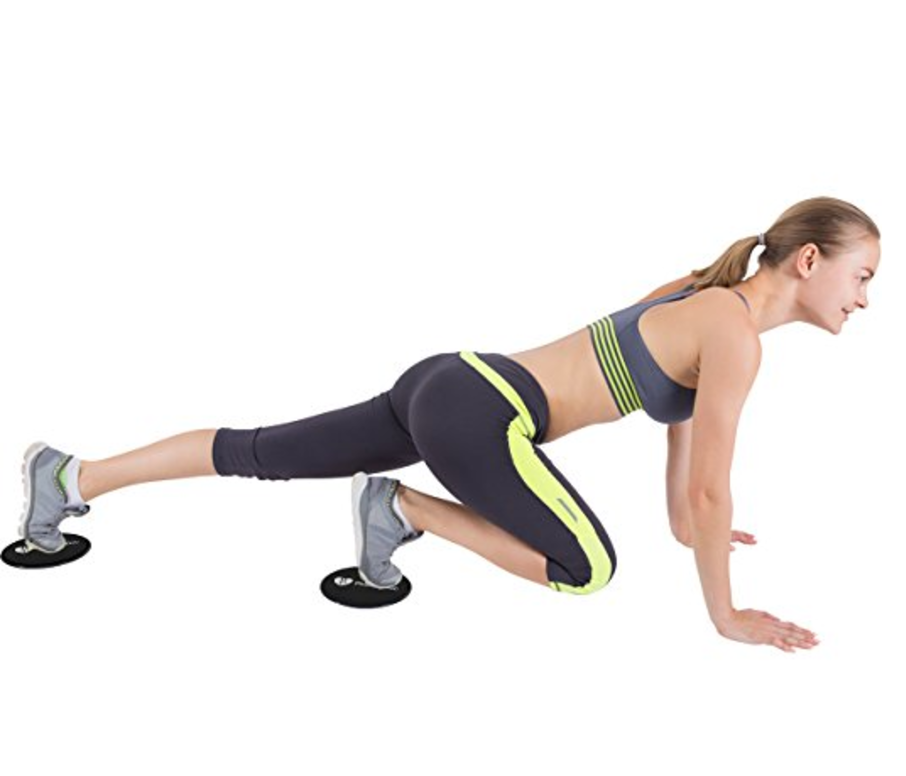 Get Fit for $10 to $15
Resistance Bands: We've long touted the benefits of bands. Whether you're a beginner or advanced exerciser, at home or on the road, you can use them to strengthen every muscle in your body. 
Stretching Strap: Increase your flexibility and prevent injury by incorporating these durable, versatile straps into your stretching, Pilates or yoga routine.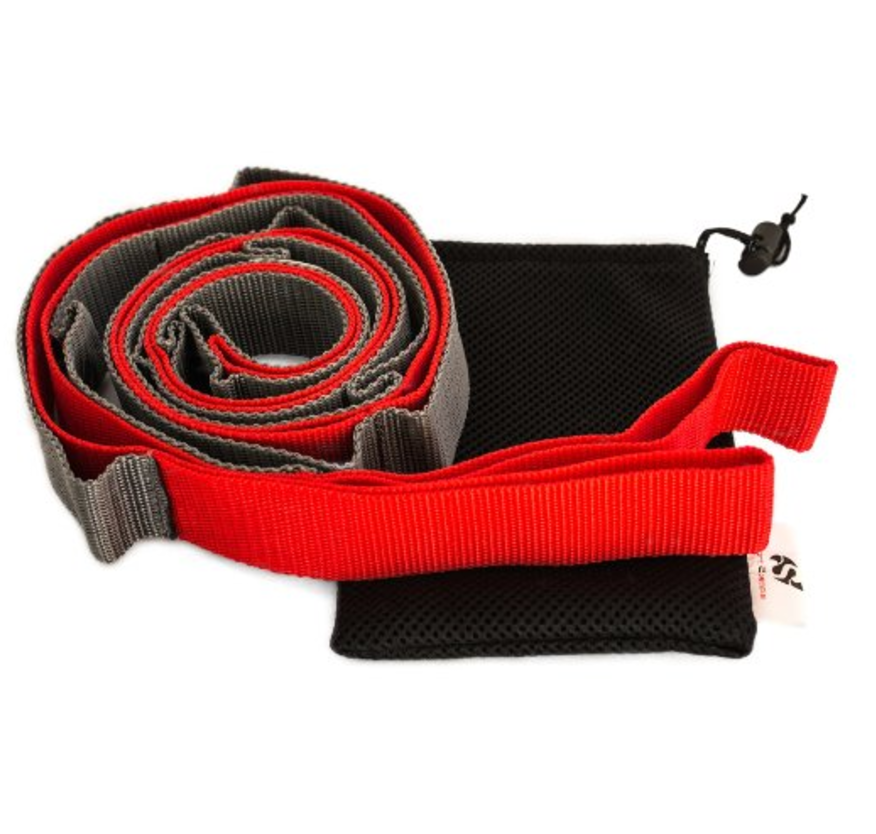 Pushup Bars: Get a complete upper body workout in the comfort of home with these super durable, yet lightweight pushup bars.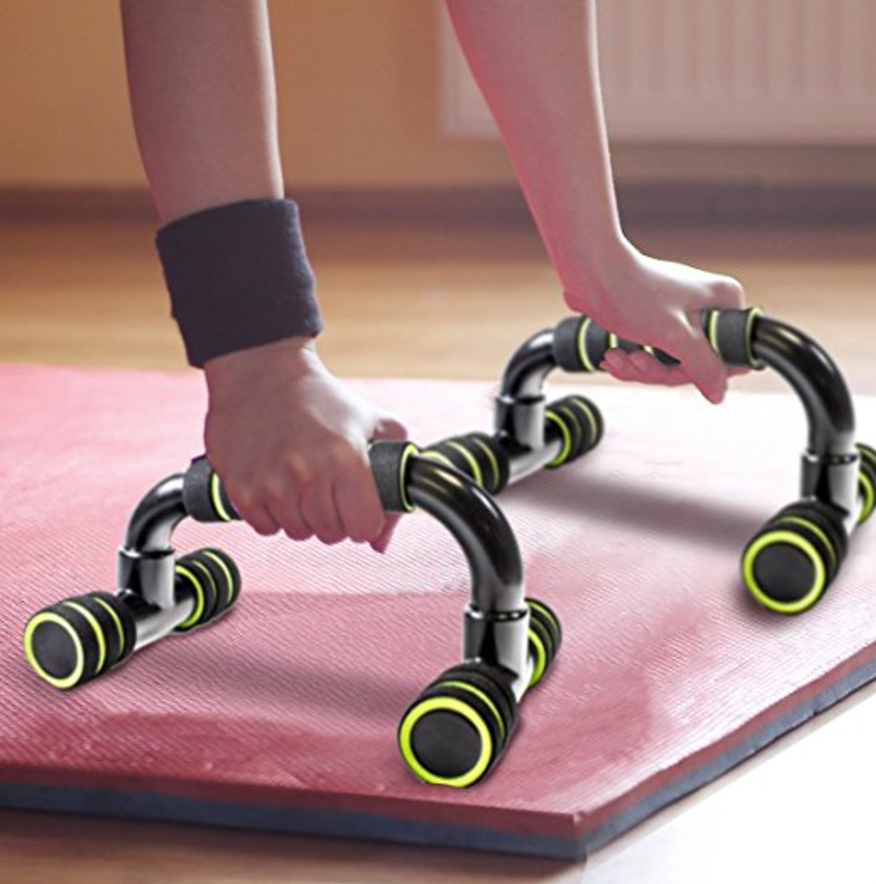 Balance Trainers: This perfectly portable pair is great for balance and agility training. Use them to add variety, challenge and fun to your exercise routine.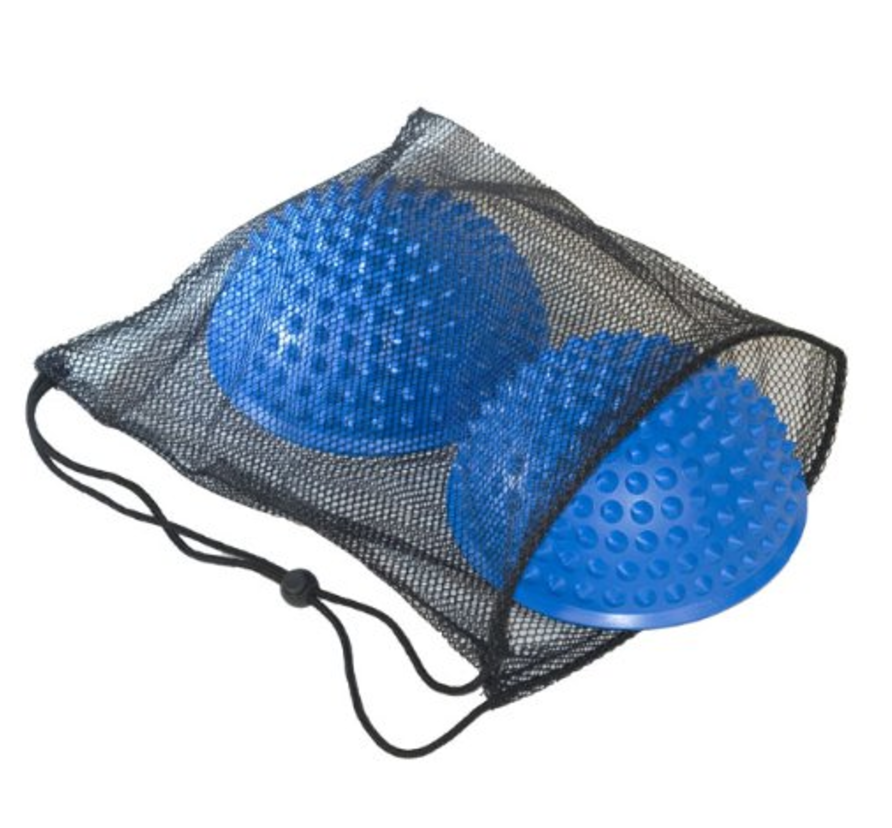 Get Fit for $15 to $20
Misfit Fitness Tracker: For those who want to board the fitness tracking bandwagon without busting their budget, this economical model delivers. It automatically tracks your steps, distance, calories and even your sleep.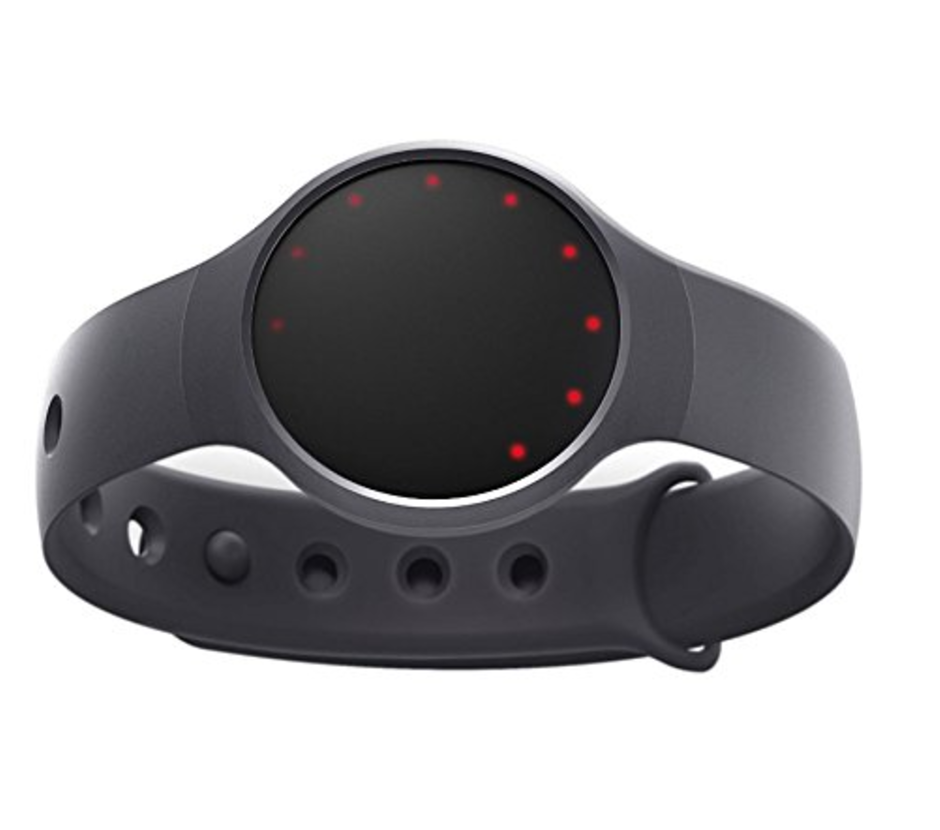 5-Pound Ankle/Wrist Weights: These Velcro-secured weights allow you to work several muscle groups at once, resulting in greater strength, endurance, balance and flexibility.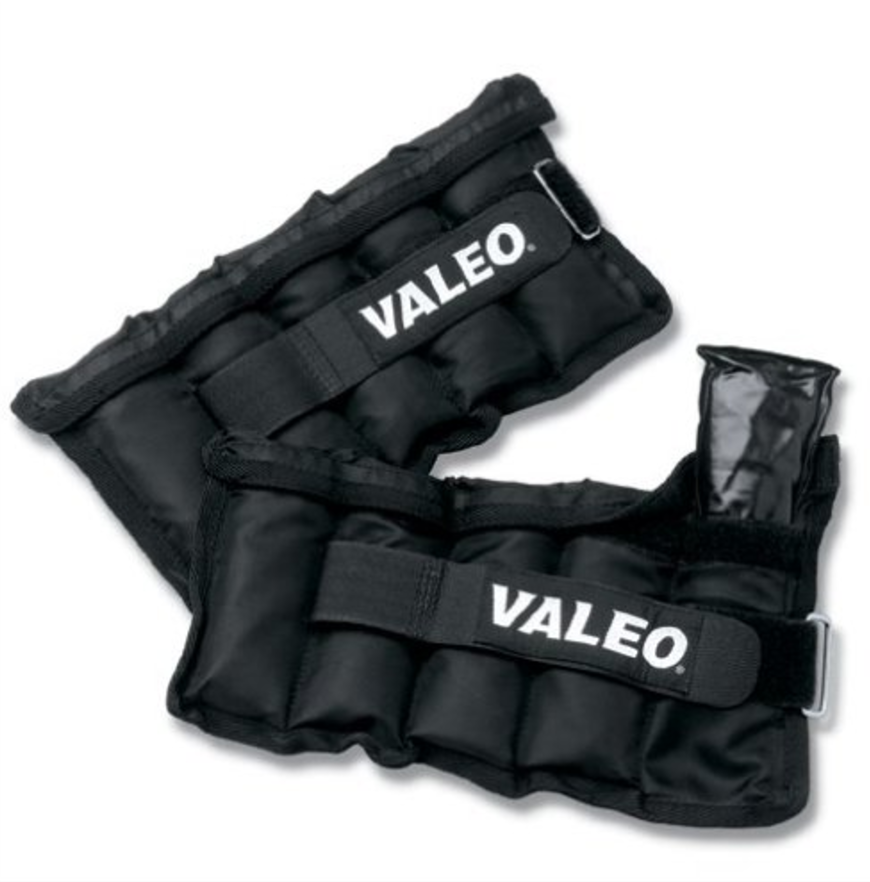 Stability Ball: Like resistance bands, stability balls (also called physio, Swiss or exercise balls) are extremely versatile. They can be incorporated into cardio routines, yoga, Pilates, stretching and even full-body strength training.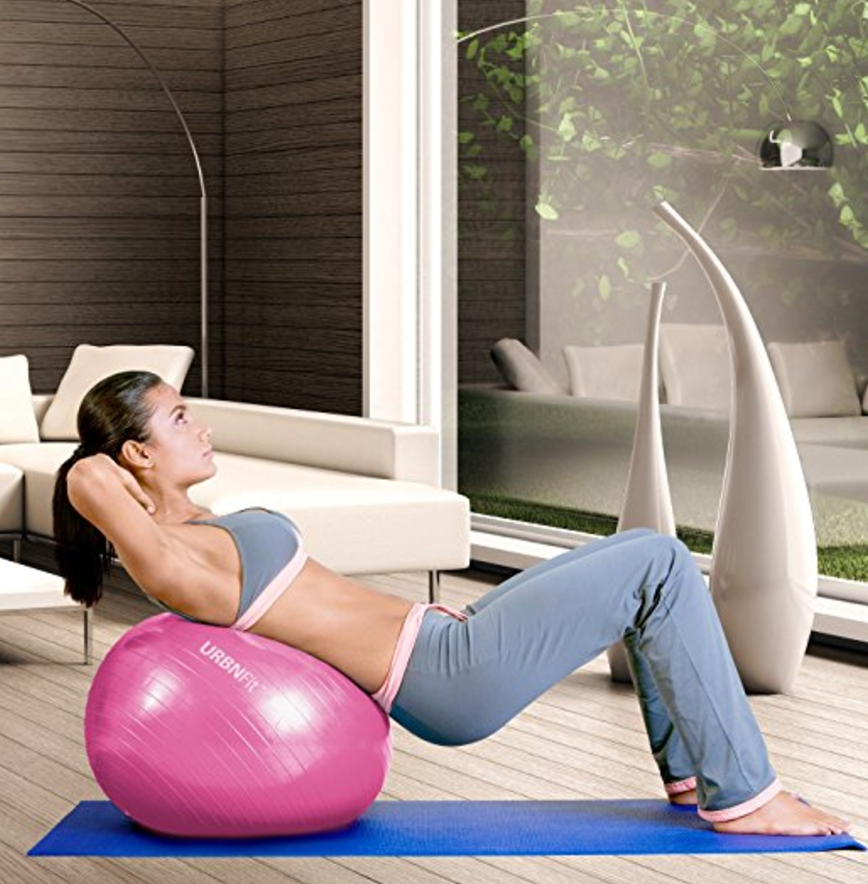 Get Fit for $20 to $25
15-pound Kettlebell: Made from cast iron with an easy-grip handle, kettlebell exercises are an effective way to build strength, flexibility and muscle tone.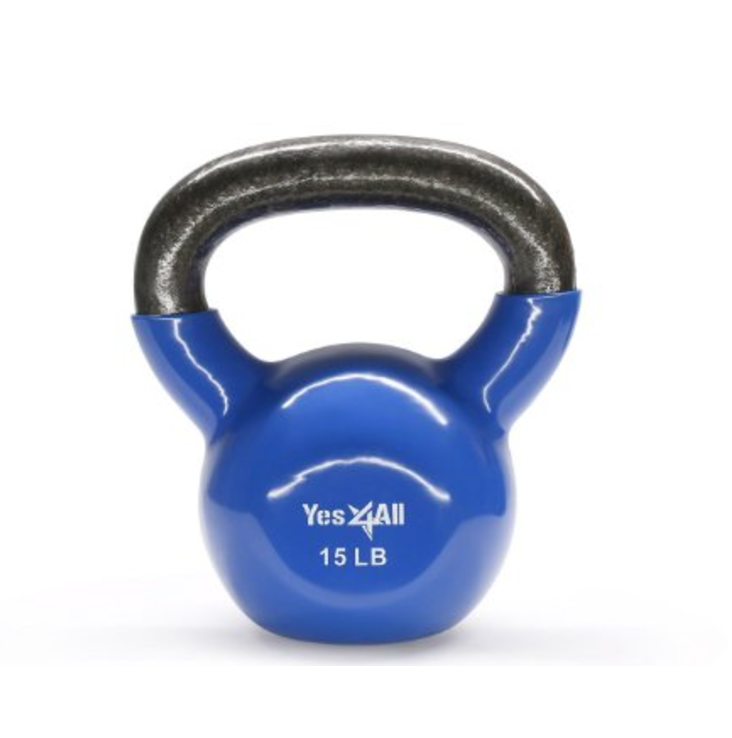 Dumbbell Set: Ideal for at-home resistance training, these neoprene-coated weights come in two, three and five-pound sizes, along with a convenient weight stand.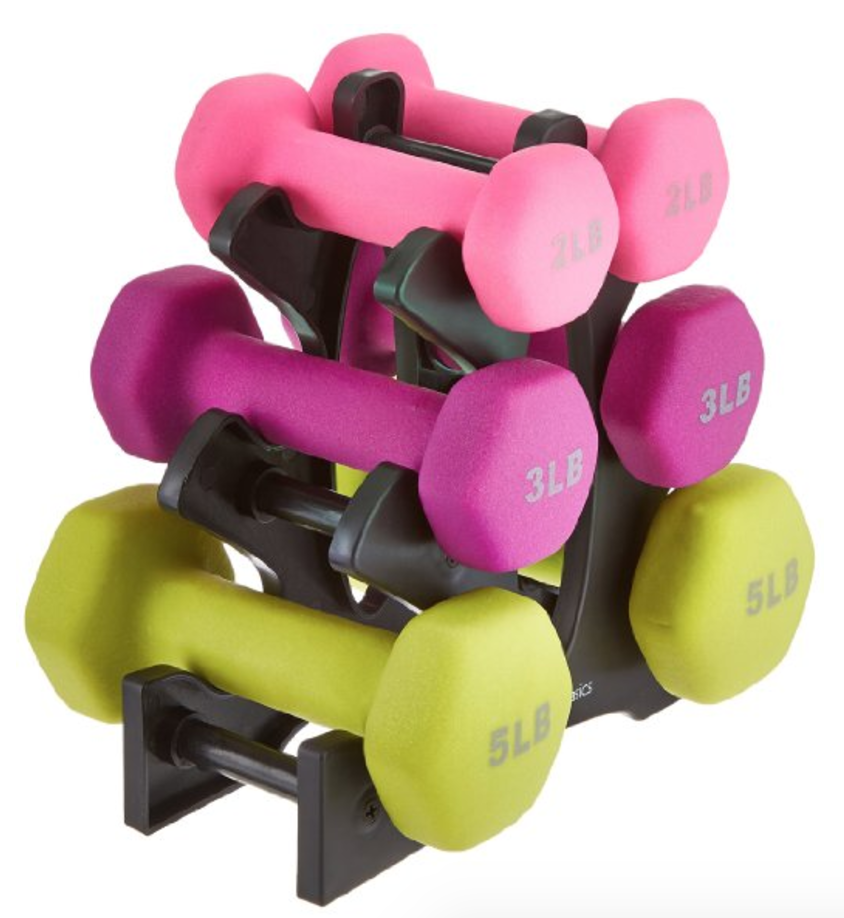 7-Pound Medicine Ball: Soft and pliable, these gel-filled medicine balls add extra challenge and variety to everyday exercises and activities.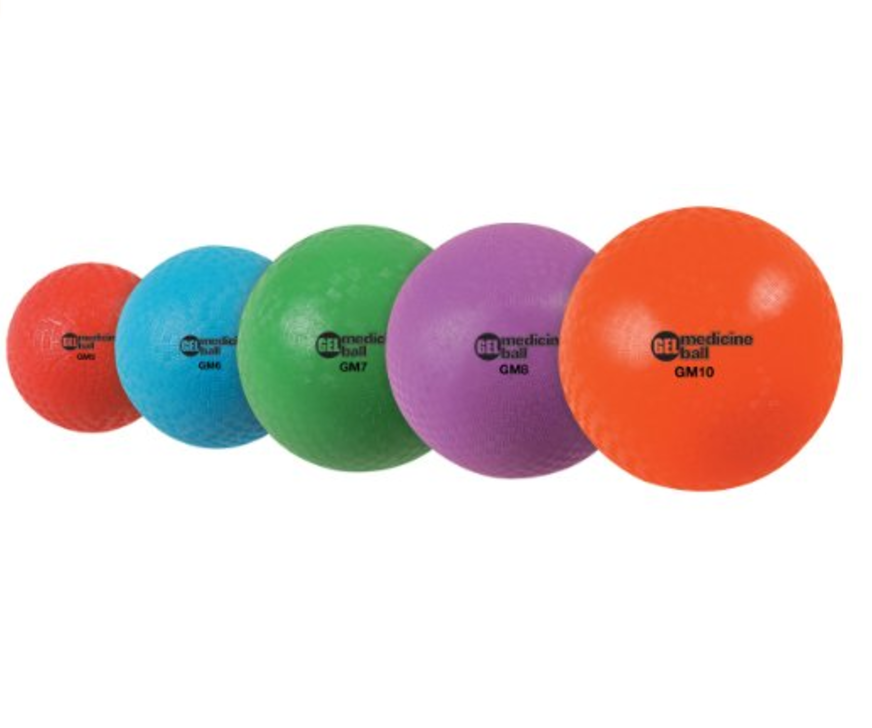 Weighted Hula Hoop: Who knew exercise could be this fun? Hula your way to a stronger core, better posture and a high calorie burn. This weighted hoop adds 2.65 pounds to your workout.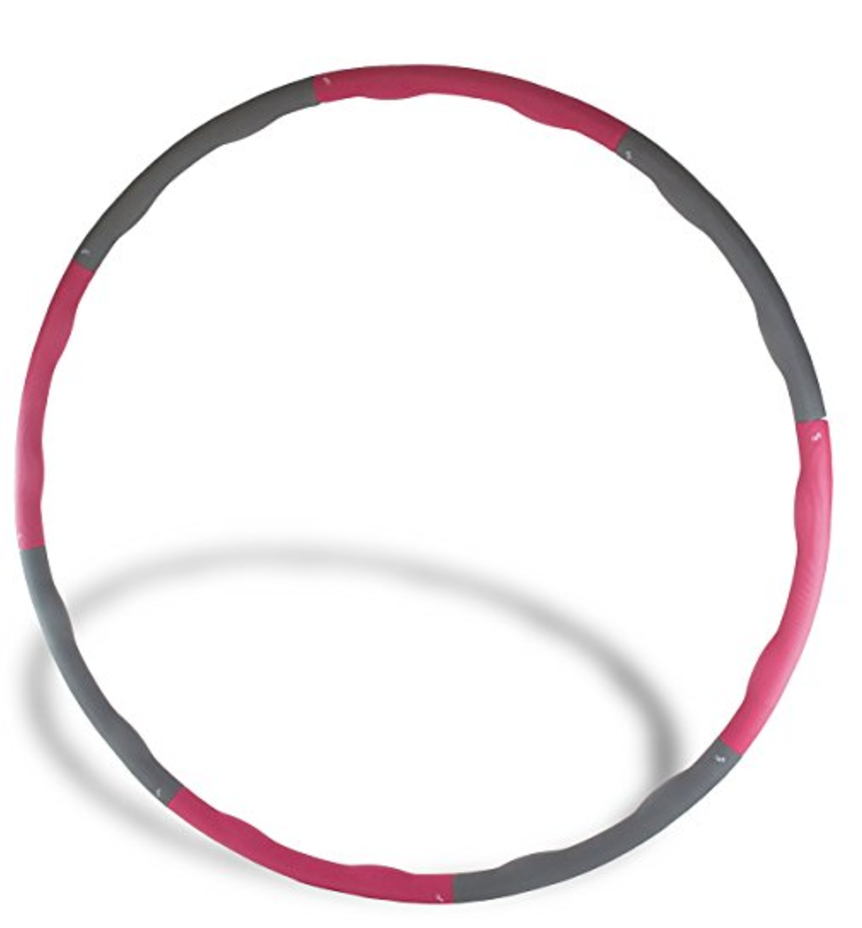 Running/Workout Belt: This extra-wide Spandex belt keeps your phone, keys and other essentials secured in easy-access pockets while running, walking or hiking.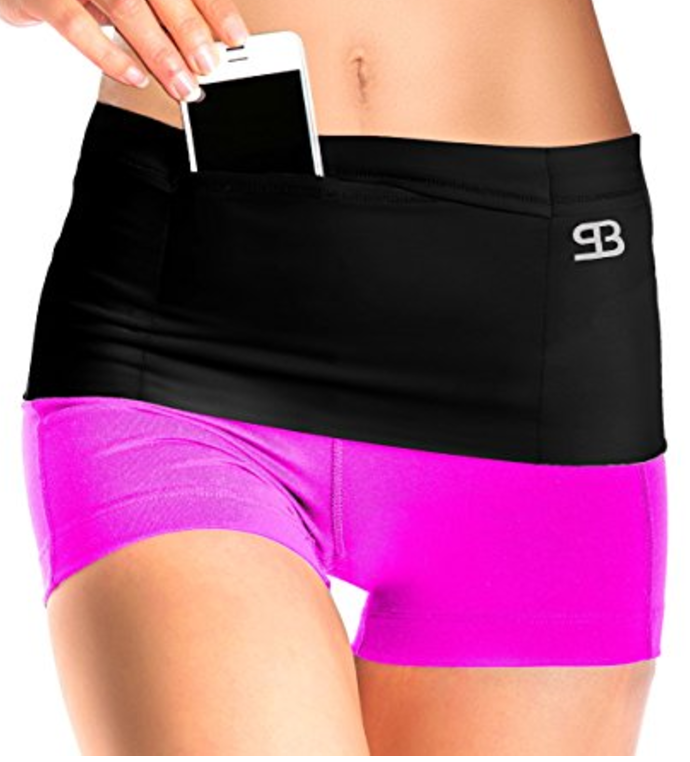 Aerobics Step: You can make up your own cardio step routine, find an online video or incorporate the step into your strength training exercises.​​​​​​