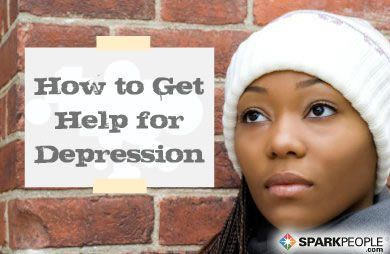 Nearly everyone has experienced a time when it hardly seems worth the effort to get out of bed, or when the problems they face seem so overwhelming that they're not sure where to begin. These feelings and thoughts are helpful warning signs that something isn't right.

Depression is a medical condition, not a personal weakness. People who suffer from depression should seek medical treatment, although many avoid it for various reasons—poor finances, embarrassment, uncertainty about where to go, or lack of knowledge about the seriousness of the condition.

Without treatment, depression can last for weeks, months or even years. Besides feeling sad, tired and rundown, untreated depression can also increase the risk of other problems, including:
Increased difficulty making decisions and facing life's challenges.
A weakened immune system, resulting in more and longer-lasting illnesses.
Insomnia, which leads to fatigue, reduced mental clarity, and trouble concentrating.
A higher risk of death in the event of a heart attack or stroke.
Alcohol and drug use, abuse, and dependence.
Long-term disability, resulting in lost wages and financial struggle.
Strained relationships with family and friends.
Suicidal thoughts and/or attempts. If you are seriously thinking about harming yourself, please call the National Suicide Prevention hotline (1-800-273-8255) right now.
The sooner you recognize and treat your depression, the better your chances for recovery (and prevention of future episodes) will be. Recognizing that depression is negatively affecting your life and seeking the help you need are the first—and most challenging—steps you need to take before you can get well.
Continued ›
Article created on: 3/2/2007