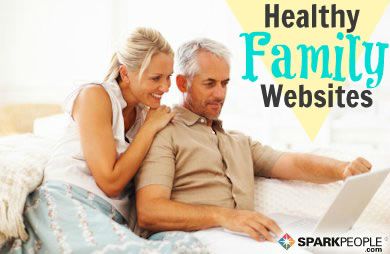 Sometimes it can be difficult to quickly and easily find accurate information that you can share with your kids about health, their bodies, eating well and exercising. However, many reputable organizations offer free health, nutrition and fitness information to parents and kids. Here's a list of great websites that everyone in the family can enjoy!



1.

www.AskDrSears.com
Dr. Bill Sears, a renowned pediatrician, father of eight, and author of over 30 childcare books, along with his wife (a nurse) and two of his sons (both doctors) teamed up to create the information on this helpful website.

From pregnancy to childbirth, breastfeeding to family nutrition, this site is an excellent source for new parents or any parent with young children. Information on parenting styles and discipline is also current and helpful. The site is easy to navigate, well-organized, and even offers free email newsletters as well as a section of recommended links and resources on pregnancy, parenting, and pediatric topics.



2.

www.KidsHealth.org
The KidsHealth website has three main sections, one for parents, a second for kids, and a third for teens. Each section contains age-appropriate information for that audience, on everything from health, diseases and conditions, nutrition, sleep, fitness, emotions, and how the body works. Everything on this site is also available in Spanish!

For Parents: Learn the basics of first aid and caring for a sick child. In addition, this section teaches parents how to talk to their kids about the issues that they'll face at different ages. Whether your child is overweight or was recently diagnosed with a medical condition, you'll find plenty of medically-accepted information and advice here.

For Kids: Young children will love the bright colors and animations on this section of the site. Many topics are covered, including how their bodies work and change as they grow up, dealing with bullies at school, as well as general health, nutrition, fitness and safety. Your 8 to 11-year-old will love the interactive games (like "Mission Nutrition") and movies as well.

For Teens: Adolescents today deal with all kinds of health issues, and this site explains them simply and matter-of-factly. Whether your teen wants more information about sexual health, fitness, or losing weight, this section of the site has it all. Parents can rest-assured, knowing that their teens are receiving accurate and appropriate information for their age, especially on issues that your child may be too embarrassed to ask you about herself.
Continued ›