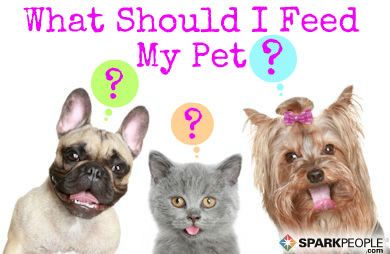 As a pet owner, what you choose to feed your dog or cat is probably one of the most important decisions you can make for his or her long term health—yet it's surprisingly complex. With hundreds of brands and varieties available, where do you even begin?

Choosing a diet for your pet is complex and will likely depend on several factors, such as the breed and age of your dog or cat, any health issues he or she may have, your budget, your personal preferences and possibly even your moral or ethical standards. As a veterinarian, I'm often asked which pet food is best; the truth is, no single food or diet is "best" for all pets. Just like the decisions we make regarding our own diets, there is a lot to consider when it comes to choosing a pet food. This article will cover the basics so you can make the best decision for you and your pet. Here are eight questions to ask when considering any new pet food.

What are my pet's unique needs?
Your pet's age, activity level and health status should all factor into the type of diet you choose. Does your dog or cat have any illnesses or documented food allergies or intolerances? If so, your pet might do best on a veterinary prescription food or one that eliminates a specific ingredient from his or her diet. Check with your veterinarian to help you determine the best diet for your pet if he or she has special needs. Just like people, not all dogs and cats will do well on the same diet. If your pet is gaining or losing weight despite feeding an appropriate amount, having gastrointestinal troubles, itching or losing hair, it may be necessary to evaluate his or her diet. Be sure to talk to your vet first to rule out any non-dietary issues.

What are the ingredients?
The first thing you should do when shopping for food for your dog or cat is check the ingredient list. Just like the food you buy at the grocery store, pet food packages feature various marketing lingo to draw us in. Pet food labels are complicated and can be tricky for the average consumer to decipher. However, since food companies are generally held to the same basic standards in terms of nutrient content (such as the specific amounts of protein, vitamins and minerals they contain), the major difference between brands is the quality of the ingredients.

Ingredients are listed on the back of the package in order by weight. Generally speaking, the first five ingredients are often the most important in terms of nutrient content, as they are present in the highest amounts and should be comprised of quality protein, grains, vegetables and fats. Be aware that ingredients toward the end of the list are probably only present in negligible amounts. For example, the front of a package may claim that a product is full of vegetables or antioxidants like blueberries, but if those ingredients are listed near or "lower" in the list than trace added vitamins or minerals, you know it's just hype—those ingredients are only in the product in negligible amounts that won't make a difference in your pet's health.
Continued ›