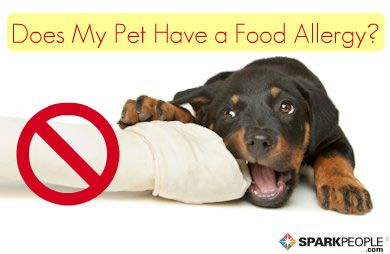 Food allergies are a hot topic in both the human and pet realms. These days, we all seem to be all hypervigilant about what type of food we put in our bodies. Naturally, I see many pet owners who desire to use the same diligence when it comes to making dietary choices for their pets. After all, we all want our pets to lead happy, healthy lives free of disease or other issues.

If you know (or suspect) that your pet is suffering from allergies to specific foods or ingredients, this article will help you get to the bottom of the problem.

How Common are Food Allergies in Dogs and Cats?
Contrary to popular belief, food allergies comprise only 10-20% of all allergic conditions in our dogs and cats, with the remaining 80-90% being of environmental origin. With so much focus on food allergies, I'm frequently faced with pet owners who swear that their cat or dog is allergic to something in their diet when often it isn't the case. That being said, it can be difficult, if not nearly impossible, to determine whether a pet has an allergy to food or to some environmental factor based on symptoms alone. For this reason, a diagnosis of food allergies should be considered in any dog or cat with the appropriate symptoms.

To What Types of Foods are Pets Allergic?
Pets can be allergic to many of the same types of food as people. Most often, the culprit is a protein (such as eggs and dairy products, fish, chicken, lamb or beef) or a carbohydrate source (such as corn, wheat, soy or rice). Some pets might be allergic to multiple food items. In addition, it is possible for pets to suffer from both food and environmental allergies.

What are the Symptoms of Food Allergies?
Most pets with food allergies experience itching and hair loss on the face, ears, forearms and/or thighs. Symptoms typically begin at a young age and do not correlate with a change in seasons, as they do with environmental allergies. Occasionally, gastrointestinal signs such as vomiting and diarrhea might also be seen. Most cats and dogs with food allergies will also fail to respond to traditional allergy therapy. For some pets, symptoms might improve for a short time only to return or persist. Even cats and dogs without a prior history of food allergies might develop symptoms in response to a new food, so be sure to mention any recent dietary changes to your veterinarian.

Continued ›
Article created on: 7/16/2013