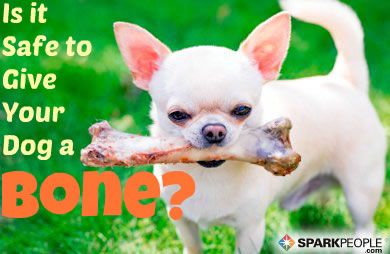 The desire to chew is both good and natural for dogs. Chewing on the right kinds of things can help keep canine teeth clean, and offering your pet an approved chew toy can help prevent him from tearing up your favorite pair of shoes or a chair leg. However, many seemingly acceptable options can actually present dangers to dogs--such as choking hazards, intestinal obstructions or cracked teeth. Here's how to choose the right chew toy option for your dog.

Safe(r) Chewing Options
No chew toy is without risk, which is why you should always supervise your dog when you give him something to chew on. No matter how carefully constructed, if a small bit breaks loose, it can cause your pet to choke. If your dog is a frequent, strong chewer, ask your vet about pet CPR classes in your area and ask for a demonstration on how to perform the Heimlich Maneuver on your dog.

When choosing a commercial chew toy, keep the following tips in mind:
Choose the right size chew for your pet. Most chew toys are labeled by the size of the dog. This is to prevent dogs from choking on toys that are too small for their mouths.

You should also discard toys that have been chewed down to a small size as they also pose a choking risk.

Avoid rawhide chews with knots on the ends that might be broken off. They can be a choking hazard or become lodged in the digestive tract.

Be cautious with wooden toys that can splinter and injure your pet's mouth or stomach.

Puppy teeth are more delicate than adult teeth, so make sure toys are not too hard to prevent painful cracks.

If you're unsure about what toy to choose, talk with your vet. He or she will likely have recommendations.
Continued ›
Article created on: 9/5/2013