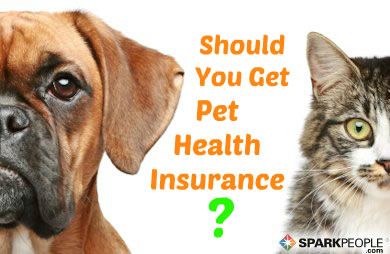 As a veterinarian and pet owner, I know that providing proper health care for our pets isn't cheap. Keeping up with your dog's or cat's routine veterinary visits and all of the recommended testing and preventative care can add up. One unexpected visit to the emergency clinic can make owning a pet suddenly quite expensive.

For that reason, health insurance for pets is becoming increasingly popular. Having a plan in place for your dog or cat sounds great in theory, but it can be difficult to know whether insurance will truly benefit your pet and your pocketbook.

I often have owners ask me about the pros and cons of pet insurance. Due to my line of work, I am very lucky to have access to discounted care for my pets, which has saved me from some pretty hefty bills over the years. If I weren't so fortunate, purchasing a health insurance plan for my pets is something I might seriously consider. It can be great to have something to help offset veterinary expenses. And, as every pet owner knows, there's nothing worse than facing an emergency situation with your pet...and then having to worry about the costs.

What Exactly is Pet Health Insurance?
When it comes to buying insurance for your pet--just like when you purchase a policy for yourself--often what you're really paying for is peace of mind. It's impossible to know every health challenge your pet will face during his or her lifetime. Therefore, by purchasing an insurance plan, you are taking somewhat of a risk. If your pet remains relatively healthy throughout his or her life, you might not reap as much benefit from an insurance plan as you would, for instance, if your cat or dog ever required major surgery. However, in the event that something big does occur, it can be really beneficial to have an insurance plan to help cushion some of the expense.

How Does Pet Insurance Work?
It's important to know that, even if you have insurance for your pet, you will most likely be expected to pay for services up front. Unlike your own doctor's office, veterinary clinics are generally not equipped to accept various insurance plans and receive copays. Typically, the recommended services will be performed by your vet, and there will be required forms to fill out and send to your insurance company. Afterward, there is a period during which the company decides what procedures and products will be covered and then reimburses a certain percentage (or in some cases, all) of the costs. Just as is the case with your own health insurance plan, you can always elect to call ahead to see what services will be covered.

Continued ›
Article created on: 8/26/2013