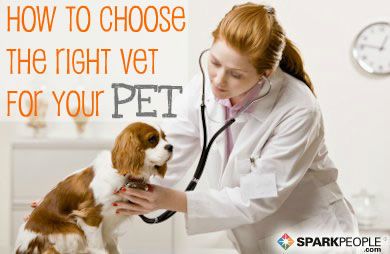 As a pet owner, developing a trusting relationship with your veterinarian is an integral aspect of your dog or cat's health. Just as we put a great deal of thought into choosing our own doctor, we want to have a competent and knowledgeable person whom we trust to care for our pets. Whether starting from scratch and adopting a new pet or simply moving to a new city or state, there comes a point when every pet owner has to choose a veterinarian. For some people, finding the perfect vet is as simple as searching the internet for the nearest office. For others, there are more factors to consider: the veterinarian, the support staff, cost of services and the location of the veterinary office, to name a few.

It's up to you to weigh all the factors and decide which are most important to you. Perhaps you have a cat or dog who does not tolerate long car rides; therefore, finding a veterinary office that is close to home might take precedence. Many owners will be willing to travel a little farther for a veterinarian they like and trust will make good decisions for their pet. The friendliness of the staff and comfort level of the office are also important considerations. While it's true that most pets don't love going to see the veterinarian, you want to make sure to give your pet the most pleasant experience possible.

So how do you choose? Word of mouth is probably your best bet. Having a trusted friend or even an acquaintance that already has an established relationship with a veterinarian can go a long way. If you're new to the area, visit a local dog park or pet store and ask other owners where they take their pets. You could end up with a great recommendation. If you're moving, don't feel shy about asking your current veterinary office for suggestions for a new clinic. I have had clients do this, and, quite often, I have old classmates in the area to whom I can refer them. At the very least, I can come up with a referral through another veterinarian friend.

What to Look for in a Veterinary Clinic
An ideal veterinary office should be clean, well-organized and comfortable. Every clinic has their share of hectic days, but, overall, the staff should conduct themselves in a friendly, helpful and professional manner. They should be attentive and willing to answer your questions and/or accommodate your pet's needs.

Continued ›