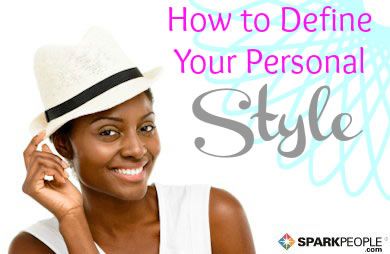 When you're a beautiful celebrity with gobs of money to spend on clothing and a personal stylist, it's easy to look your best even when you're just running daily errands. But for the rest of us, looking put-together and oh-so-chic all the time isn't an easy feat. However, according to fashion industry experts, anyone can look stylish and fabulous without racking up credit card charges. What many people don't realize is that the best thing to spend isn't money on the latest designer trend, but time to define your own unique style and to figure out what types of apparel help you look your best.

These seven tips will help you find out exactly what your personal style is, and have you looking and feeling like you stepped out of the pages of a fashion magazine in no time.

Style Tip #1: Stay True to Yourself
Do you like to wear sneakers over stilettos? Do wild prints beckon you to wear them or are neutral colors more your thing? Are your current clothes typically trendy or timeless? Knowing who you are and what type of personality you wish to present to those around you is half the battle when it comes to defining your own unique look. Some other factors to think about are your occupation, your age and the lifestyle you currently lead. For example, if you're a VP in the corporate world, you might want to stick to conservative apparel and classic pieces. If you practically live on a beach, flip-flops and hippie skirts might be more your style. Simply put, if you stay true to who you are and where you live, you'll be able to pick and choose clothing that helps you feel your most comfortable and, in turn, you'll always look your best, too.
Style Tip #2: Get Inspired
Can you think of a friend, family member or even a celebrity with a style you wish to have for yourself? Look through photos of the person or people who already have a look you think would be great for you and make a collage of photos on the wall or place them in a binder to help you get inspired. Then, keep some of your favorite fashion elements in mind the next time you shop. Another good way to get inspired is to create boards on Pinterest with styles you wish to emulate.
Style Tip #3: Take Tons of Photos
Sometimes a mirror can be your biggest enemy when it comes to fashion. So, the next time you try on some clothes at your favorite department store or check out that "hot" outfit in your full-length mirror at home--don't simply rely on what you see in front of you. Instead, whip out your trusty smartphone and snap photos of each ensemble to get a clearer image of your body shape and proportions. After you start doing this for a while, you'll see a big change for the better when it comes to the way you dress yourself.
Style Tip #4: Highlight Your Best Assets

Continued ›
Article created on: 7/9/2013