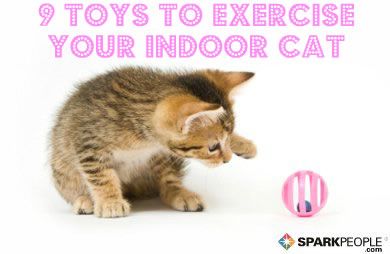 A bored cat is a mischievous cat. When my older cat doesn't get enough attention, he scratches walls. When my younger cat is bored, he chews on cardboard boxes, tearing them apart one (loud) bite at a time… usually in the middle of the night or when we want some quiet time.

When your cat can venture outdoors, entertainment and play comes easy. But for indoor cats, staving off boredom can require a bit of creativity on your part. Beyond exercise, constructive self-play and social play with other cats can even help reduce or eliminate aggressive or destructive behavior in cats, according to the ASPCA. Regular exercise is also important for the emotional and physical health of your pet.

Here are a few toys (both store-bought and cheap "upcycled" goods) that can help keep your cat interested and engaged--without knocking over houseplants, scratching walls or digging into the recycling bins.


Stick with Feathers
I would like to shake the hand of the person who invented the feather on a stick cat toy, because it is the most fun we have with our cats. They jump, sprint and chase the feather for a feline version of interval training. They have to be in the mood for this game, but judging from its intensity, I'm sure they're getting good exercise. For best results, we shake the feather back and forth on the floor a few times, then shake it over their heads. This is our favorite "feline party trick," and their leaps never fail to impress and entertain visitors.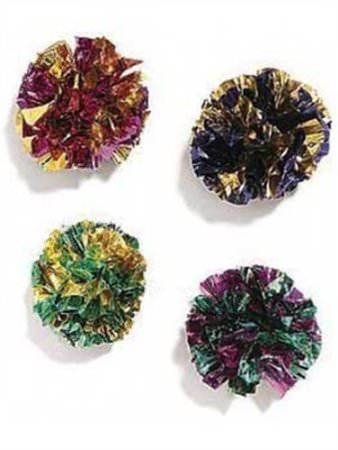 Mylar Balls
These make a crinkling sound and are fun to chase, providing multi-sensory stimulation for the cats. My guys go crazy when they hear one of these balls, and they've been known to play a soccer goalie type game and jump up to block the balls when I throw them.












Continued ›