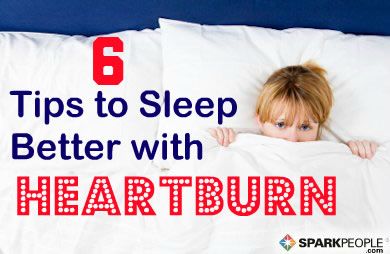 Before I was diagnosed with GERD, I experienced chronic bouts of heartburn off and on. But it wasn't until my heartburn started waking me up in the middle of the night that I began to suspect it was a symptom of a more serious condition. I had always been a heavy sleeper and it was rare for me to not sleep through the night. But, suddenly, I was waking up with a burning, choking feeling in my throat that sometimes resulted in a terrible cough that would linger into the next day.
I started taking a prescription-strength heartburn medication and modified my diet to avoid heartburn food triggers, which helped alleviate my symptoms during the day. But I still woke up with that terrible burning pain in my chest many nights. As it turns out, it was more than a nuisance.
According to a study published in the Journal of Gastroenterology and Hepatology in 2012, "Reflux of acid is more injurious at night than during the day," I learned. When you're lying down, reflux happens more easily because gravity isn't fighting it. That means the refluxed acid also travels further up into the esophagus and can remain there longer, causing greater pain and increased complications.
My doctor advised me to try raising the head of my bed to allow gravity to help my stomach acid stay where it was meant to. But that was the extent of her advice, so I experimented with several techniques to put that advice into practice. Hopefully my experience will help you get relief, too!
Continued ›
Article created on: 5/8/2013