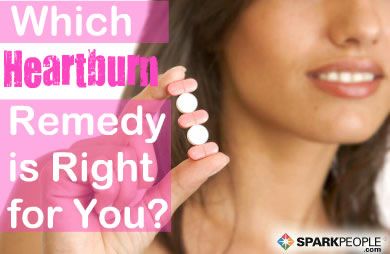 I remember clearly the first time I realized that my heartburn was probably a symptom of a more serious condition. I was sitting at my desk at work sipping on a cup of coffee, trying to wake up, when I felt a searing pain in my chest. It was as if the coffee in my mug had turned into battery acid!

I reached for the Tums that I always had with me and chewed a couple. The pain decreased but the burning sensation returned later in the day. That night, I took some Pepto and went to sleep. I was rudely awoken after midnight with a burning in the back of my throat that make me cough until I was hoarse.

A few days later, I sat in my doctor's office describing my symptoms. She diagnosed my heartburn as possibly gastroesophageal reflux disease (GERD) and ordered a barium swallow and X-Ray to determine the amount of damage there was to my esophagus.

The culprit turned out to be a hiatal hernia and she prescribed a proton pump inhibitor (PPI) to decrease the amount of acid in my stomach. In a few short days, I had tried three different common heartburn remedies. (In the end, the PPI worked well to manage my symptoms.)

Finding Heartburn Relief
For the relief of occasional heartburn caused by eating spicy foods or simply eating too much, an antacid is usually a good bet. But if you find yourself reaching for the Tums or Pepto several times a week, it's time to visit your doctor to discover if you have a more serious condition like GERD or a peptic ulcer.

Treating chronic heartburn typically requires a stronger medicine like an H-2 receptor blocker or a proton pump inhibitor. Over-the-counter-strength versions of many of these drugs are readily available these days, but it's best to discuss your options with a doctor or pharmacist before diving in.

If over-the-counter remedies prove ineffective, your doctor can prescriber stronger versions of H-2s and PPIs, or even a less common prescription called a prokinetic agent. Before heading to the pharmacy or to your doctor's office, read below to learn about the pros and cons of each kind of treatment.


Continued ›
Article created on: 5/6/2013