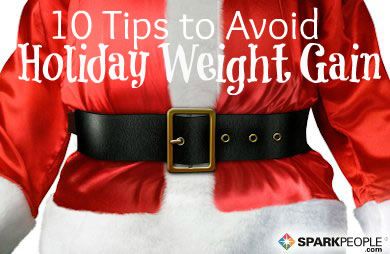 I don't want to be the Grinch who stole Christmas dinner, but we have to ask. Just when did holidays like Hanukkah and Christmas morph from messages of love and giving to ones of food and gorging?

Whether it's one, three or seven pounds, experience says that most of us will gain weight between now and New Year's Day. So it bears repeating that moderation is the key to enjoying a fun and healthy holiday season.

This year, shake off the ghosts of food-crammed Christmases past! Fill up instead on family and friendship rather than food and feasting. Make a concerted effort to fill your heart with love—not cholesterol—and you'll start the New Year with a brighter outlook instead of a desperate resolve to shed pounds!
Continued ›
Article created on: 12/11/2007