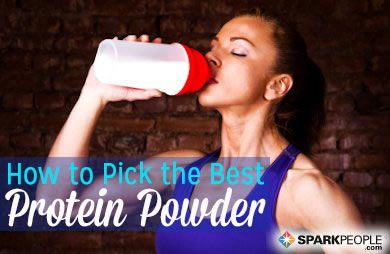 Protein supplements are popular among casual exercisers, serious bodybuilders, dieters and even non-exercisers for many reasons. Most people know that protein is an essential nutrient for overall health that helps promote fullness and also plays a role in muscle recovery and repair. The nutrient protein carries with it a connotation of being healthy, so many assume that drinking protein shakes or using protein supplements is a good step toward better health and fitness. But is this perception of health a fact or a fallacy?

It's true that protein supplements make eating this important nutrient easy and convenient. Protein-rich foods (think dairy products, meats, beans and eggs) often require cooking, need to be refrigerated for safety and don't always transport well as snacks or mini meals on the go. (Just imagine carrying and then chomping into a chunk of chicken breast between the gym and work, or eating from a can of beans while driving to your next appointment.) In contrast, supplements make it easy! They're shelf-stable, easy to transport, great tasting (if you can find one you like), and often need nothing more than water to mix up. And as drinks, they're easy to consume no matter where you are.

However, protein supplements are far from required eating for people, no matter what your fitness, health or nutrition goals might be. When thinking about choosing a protein supplement, it's worth noting that:
There are many foods packed with protein that you can creatively fit into your meals and snacks to meet your needs without having to rely on a supplement.

Real, whole foods—as opposed to protein powders, which are highly processed—are more natural to include in the human diet, so many people aiming for a diet that is closer to nature might not find supplements as appealing.

Unprocessed protein-rich foods also contain other vital nutrients needed by the body in their natural states, such as iron, zinc, calcium and B-vitamins.

The protein-rich foods you can buy at the store (meat, milk, eggs, soy products and more) are cheaper than almost any protein supplement.

And foods—as opposed to supplements and protein drinks—are regulated for safety. Recent independent lab tests (see Sources below) found that many of the most popular protein supplements were contaminated with heavy metals like lead, mercury and more—a byproduct of processing. That, coupled with the fact that supplements are truly the Wild West, when it comes to products (no regulation, no guarantee of potency as listed, not a lot of rules at all) means that you are putting a lot of trust into the company making the product you're ingesting.
Despite all of these things, we can't deny that whether you truly need additional protein outside of the food you consume, people simply enjoy protein shakes—and that's an OK reason to choose them, too! They often taste great. They add extra nutrients and filling power to many dishes (like fruit smoothies) and they can be used in creative ways to boost the protein of other foods beyond shakes. (Check out these creative ways to use protein powder.) While consuming protein supplements is seldom necessary (read our previous article about determining your protein needs), when used wisely, they can give a nice little protein boost to your meal or snack. But remember: If you're already eating enough protein consuming extra is just an additional source of calories--extra calories that could be packing on pounds. So plan wisely!

Continued ›
Article created on: 2/4/2014