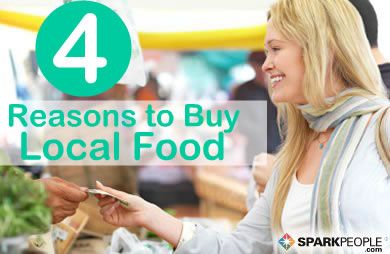 If you're buying California-grown organic strawberries because you know organic food is better for the environment, then you might want to reconsider your purchase—or at least your motivations. While choosing organic over "conventional" does reduce the pesticide burden on the ecosystem, shipping organic food thousands of miles across the country creates an even greater environmental woe—fossil fuel consumption. Says Barbara Kingsolver, author of the book Animal, Vegetable, Miracle, transporting fruit from California to New York, for example, is about "as efficient as driving from Philadelphia to Annapolis and back in order to walk three miles on a treadmill in a Maryland gym."

In a 2005 issue of the journal Food Policy, researchers stated that although organic farming is valuable, the fact that organic food often travels thousands of miles to get to our supermarkets creates environmental damage that outweighs the benefit of buying organic.

Before the advent of the highway, most food was grown or raised on family farms, packaged or processed nearby, and sold in local retail outlets. Today, this has become the exception to the rule, as the average North American meal logs more than 1,500 miles from farm to table. Although this shift results in an exceptional selection at the grocery store, it causes a host of other problems. Taste, quality, freshness, and nutritional value all decrease, and the environmental burden balloons.
Continued ›
Article created on: 4/6/2010