Mini Cherry Cheesecake Bites (121 calories, 4g fat)

Traditional cheesecake is rich and delicious, and this low-fat version is no exception! Plus, it is petite and ready to eat in no time.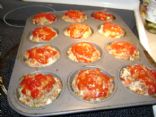 Meatloaf Muffins (107 calories, 3g fat)

Enjoy the portion control and portability of this classic comfort food! The fact that it tastes great doesn't hurt either!



Berry Sweet Smoothie (253 calories, 0.5g fat)

This simple smoothie is packed with vitamins and antioxidants. Try it for breakfast or an afternoon snack.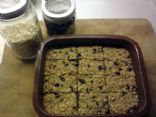 Nutty Granola Bars (220 calories, 5g fat)

This homemade alternative to store-bought granola bars is a good source of protein, fiber, healthy fats and all-natural sweeteners.