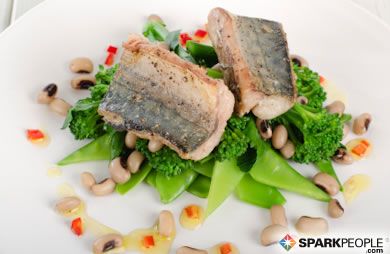 These days, an increasing number of health-conscious consumers are choosing to eat fish for its heart-healthy benefits. The American Heart Association recommends that adults eat fish twice a week to meet their needs for omega-3 fatty acids, but how do you know if the fish you're eating is beneficial?

There are many factors to consider when choosing which fish to eat, two of which include species (the type of fish, such as halibut, salmon, etc.) and source (where the fish was raised or caught). These aren't simple decisions when you consider that the nutritional value of fish varies from species to species, and that each source carries a different potential for contamination, nutrition and environmental impact.

There are millions of fish species, but only a handful are popular for eating and even fewer are considered healthy choices. To choose which species to eat, consider first its fatty acid profile. Fish that live in dark, cold waters naturally contain higher levels of Omega-3's. The fish richest in omega-3s are cold water fatty fish like salmon, rainbow trout, anchovies, sardines, bass, herring, and tuna.

Next, consider the source. There are two categories of sources of fish: farmed or wild. Each method has its own list of pros and cons, which every consumer will have to weigh to make the best decision for his or her own health and priorities.
Continued ›