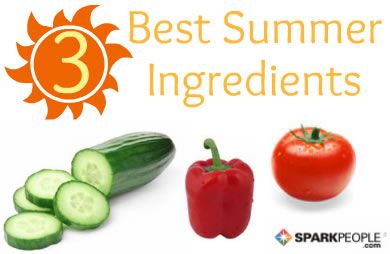 Summer is the season for cooking fresh and fabulous feasts. The summer months bring ripe and juicy produce that nearly falls off the vines, farmers markets in their fullest glory, and perfect weather for celebrating the bountiful harvest in your very own backyard. Three summer all-stars are tomatoes, cucumbers, and peppers. Delicious and versatile, this trio is also incredibly healthy.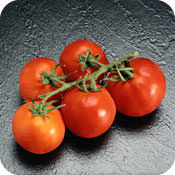 Tomatoes
Although commonly regarded and categorized as a vegetable, the tomato is really a fruit, a very healthful one. Tomatoes are known for being exceptionally high in lycopene, a carotenoid that has antioxidant properties and may help prevent cancer and heart disease. Eating tomatoes with fat (try to choose a healthy fat source like avocado, olive oil, or nuts) increases your body's ability to absorb the lycopene.

Besides that famous carotenoid, tomatoes are also a rich source of vitamin C, folate (folic acid), riboflavin, and chromium, each with its own extensive list of health benefits.

For the tastiest tomatoes, grow them yourself or buy them from a farmers market or road-side produce stand. That ensures that your tomatoes are fresh from the vine—and healthier, too. Although tomatoes that have been shipped from across the country are still technically tomatoes, the flavor and texture doesn't even remotely compare to those that are freshly picked. Select tomatoes with a deep rich color and smooth skin and store them on the countertop, where they'll keep for a few days. Never refrigerate tomatoes as it changes the flavor and texture.

For more than 200 new ways to cook with tomatoes, check out our top-rated recipes!
Continued ›
Article created on: 7/29/2008