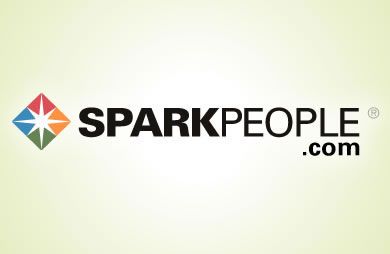 Members are always asking what they can do to give back to SparkPeople. Our typical suggestion is "Spread the Spark to others," since word of mouth is the best form of advertising. Lately we've heard some creative ways our members have been spreading the Spark to friends, family members, and their communities. Perhaps hearing what others do will "spark" your imagination and give you new ideas to spread the word!

Nan (SEYSARAH) has found lots of ways to spread the Spark in her community. Here she shares some of what she's been doing and the response she's received:

"Now that I look better and feel better, it was natural to want to help others by telling them about SparkPeople. Slowly but surely I got my physician involved, who got other physicians involved, who got their patients involved, and before I knew it I was speaking to local and regional professionals for the first five minutes of their monthly or quarterly meetings.

"I keep it light, telling them I was a walking billboard for health risk factors and the perfect person not to issue insurance to—smoker, insomniac, stressed, overweight, dehydrated, depressed, non-exerciser. I was a mess and that was six months ago. From there I tell them where I am today in my journey and about the site. More often than not I simply introduce myself by saying 'Hi, my name is Nan and I have been Sparked today, have you?' That almost always gets a laugh. I even [made] small business cards that have the website address on them and [read] 'Free to all! Come join the fun and get healthy doing it!'

"Now I get calls from someone who knows someone who wants to have me talk [about SparkPeople]—accountants, lawyers, the possibilities are endless. Because it's fun and it works, I am passing the info along wherever I go. Besides, there just isn't anything better than feeling like you might have made someone's day."

Jan (GETTO140) , a long-time member and one of our Success Stories, also spreads the Spark in a variety of ways. Here's what she had to say:

"Physically sitting with someone in-person and helping them get started has been much more effective than anything I've tried, since I know for sure that those people are registering for the site. But here are some other ways I get the word out:
Put it in my church bulletin
Mentioned it in my Christmas cards
Email recipes to friends
Wear my t-shirt to as often as possible when I know there will be a crowd
Write it down for anyone who asks how I lost my weight
Put it at the bottom of emails I send
"I get a full-range of reactions, from 'Oh, but you still have to exercise?' to 'How do I sign up for this?' I get very excited talking about it to anyone who will let me show them this wonderful site. Some people have already signed up through work, but have never used it. I show them how easy it is to enter food in the nutrition tracker, and that gets most of them excited about starting."

Continued ›
Article created on: 3/13/2007