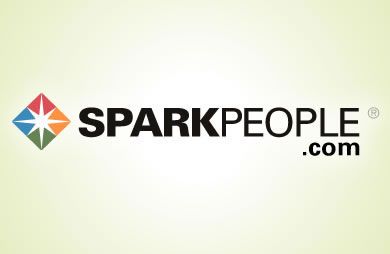 Did you know that helping other people is one of the best ways to stay on track and reach your own goals? Read on to learn why and how you can apply this at SparkPeople.com…

When members decide to step forward and take leadership roles within the SparkPeople Community, it's for a variety of reasons. Many do it because they want to give back after having such a positive experience on the site. Others do it because they see a need they feel they can fill. Regardless of the reason, most leaders would agree that the benefits far outweigh the extra time and effort they put into the process. After volunteering to lead one of our new member "Class" teams, one Community Team member made the following comment: "Leading this team was one of the most positive and rewarding experiences I've ever had on the site."

Walk the Talk, Reach Your Goals

Leading in the SparkPeople Community doesn't just benefit other members- it helps you become more successful in your own program. Hearing other members say "I couldn't have done this without you" or "You inspire me" will motivate you to work even harder to reach your health and fitness goals.

It's difficult to tell another member not to get discouraged if you're feeling down and getting off track. When you are motivating people to reach their goals, you're so much more likely to stay consistent with your own. For example, the SparkPeople Staff participates in an internal health and fitness program (called the SparkPeople Adventure) because we feel it is so important to walk the talk. We can't tell others to live healthy lives if we aren't doing it ourselves.

This strategy even works for SparkPeople Founder & CEO Chris Downie. Chris says, "I've made over 10,000 message board posts on SparkPeople.com. I do this because I'm passionate about helping other people reach their goals. But, I also notice that when I'm being a leader by helping other people, that increases the odds that I'll stay consistent with my own health and fitness program. It's a true win/win path that ANYONE can follow."

People often think they need to have reached some major goal themselves before they can really help other people. But we've seen that this is not the case. ANYONE has the ability to provide support. Sometimes even the smallest outreach of support can be the "spark" that eventually transforms someone's life. And even on Day 1 of your program, providing support to others in these "small" ways will then increase your odds of staying on track to reach your most important goals in life.

Continued ›
Article created on: 12/15/2011