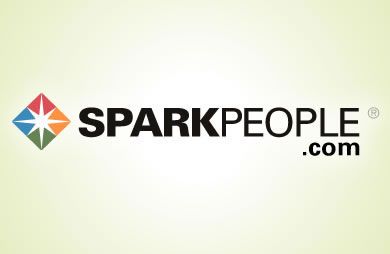 The gallery of Success Stories, piles of media clips and endless stream of thank-you message from members who have reached their goals and changed their lives forever are all proof that SparkPeople's program works. But now, a second study led by researchers at the University of Texas Medical School at Houston bolsters what our experts and millions of members already knew: No Spark man (or woman) is an island, and the support provided by our community is invaluable.

Dr. Kevin O. Hwang, lead researcher and assistant professor of internal medicine at the University of Texas Medical School at Houston, surveyed 193 members, conducted interviews and analyzed selected posts on the Message Boards.

Hwang also led a 2007 study published in the American Journal of Medicine that determined that SparkPeople.com members can trust the weight-loss advice they receive from other members on our Message Boards.

The new study, published in the International Journal of Medical Informatics, set out to describe the social support provided to members and concluded:

"This Internet weight loss community plays a prominent role in participants' weight loss efforts. Social support within Internet weight loss communities merits further evaluation as a weight loss resource for clinicians to recommend to patients. Understanding these communities could improve how health professionals evaluate, build, harness, and manipulate social support for weight loss."

Researchers said: "By providing a venue for social support, [SparkPeople] functions as a valuable weight loss resource for active participants." They recommend that health-care providers "refer patients to sustainable social support resources such as SparkPeople.com."

In interviews, researchers asked members about their experiences with SparkPeople, what they valued most about SparkPeople, how other members have helped them with their weight loss, and how the interactions with SparkPeople members differed from those with people in their everyday lives.

Survey respondents reported that SparkPeople members were "available, responsive to questioning, empathetic and welcoming." Not just making idle conversation, members said they get encouragement and motivation from their SparkFriends, they share common experiences, recognize each other's success and hold each other accountable. They also get a good dose of friendly competition.

The researchers already knew that in-person support from peers is beneficial to those trying to lose weight. They also knew that Internet communities allowed people with similar health issues and lifestyles to interact online. But the extent to which those two could be combined wasn't known.

The new study taught them that here at SparkPeople, the online support members find on the Message Boards and in Teams plays a "prominent role" in their weight-loss efforts. The support is convenient and motivational, and members reported that the support not only helps them cope with being overweight, but it also helps them lose more weight than if they were going it alone.

Continued ›
Article created on: 12/22/2009