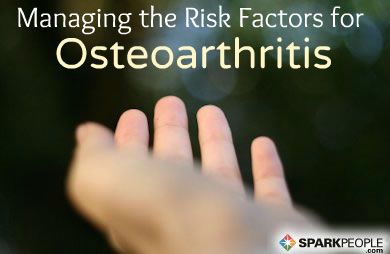 Osteoarthritis, the most common form of arthritis, is a major health problem affecting an estimated 21 million adults in the United States alone. Osteoarthritis begins with the breakdown of joint cartilage which results in pain, stiffness, swelling and tenderness. The joints of the fingers, spine, hips and knees, are most often affected, but osteoarthritis can also affect the shoulders, elbows, wrists and ankles.

Although the exact cause of osteoarthritis is not known, some experts believe that joint damage occurs as a response to physical stress (such as injury or repetitive movement). This wear and tear can erode the cartilage, which serves to cushion the ends of the bones in a joint and helps the joint move smoothly and easily. As the cartilage breaks down, the ends of the bones thicken and the joint may lose its normal shape. Eventually, the ends of the bones begin to rub together causing pain and tenderness. The damaged joint tissue can cause the release of substances called "prostaglandins," which further contribute to the pain and swelling associated with osteoarthritis.

There are two main categories of risks that can contribute to osteoarthritis—those that you can't change, and those that you can.
Continued ›
Article created on: 5/21/2007