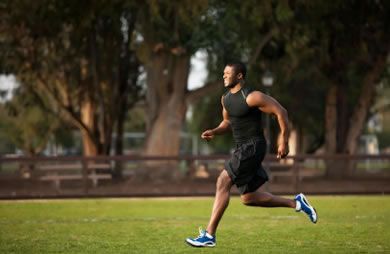 We hear it all the time—you changed your habits and lost weight steadily, but after awhile, that progress halted. You've been stuck at the same weight for days, weeks, or even months. There's nothing more frustrating than trying your best, feeling like you are doing everything right, yet not making any progress towards your weight loss or fitness goals.

Before you inhale a bag of cookies to console yourself, realize that weight loss takes work, and isn't always perfect. But there are plenty of ways you can re-energize your program (and motivation) to bust through your weight loss plateau.

But…what is a plateau anyway?
If you've been exercising and cutting calories for several weeks, and you're no longer seeing the same results that you experienced in the beginning, then you've probably hit a plateau. This occurs when your progress comes to a standstill, and can be described as not making any "gains" (such as improving your fitness level or losing weight), but not necessarily moving backward (losing endurance or gaining weight).

Because every individual is unique, there's no way to actually predict when a plateau might happen. However, the following principles of nutrition, rest, and variation will jumpstart your body, mind, and metabolism. (This article, part 3 in a series of 3, will focus on exercise variety. Consider reading Part 1: Eat the Right Nutrients at the Right Times and Part 2: Include Adequate Rest in Your Exercise Program first.) Incorporate some or all of the following suggestions to both prevent and overcome a weight loss plateau. With just a little tweaking, you'll be in your skinny jeans in no time!
Continued ›
Article created on: 2/7/2006